Pudsey's 'cleaning fairy' is the latest recipient of the penultimate monthly West Leeds Dispatch Good Egg award.
Lisa Brian Farrar, 49, received more than 50 nominations from grateful Pudsey residents who hailed her for her picking up litter, sweeping up, weeding and generally taking a pride in her hometown.
As one Pudsey resident said, she can often be seen out with her trusty broom and scraper:
"Lisa is continually showing pride in the towns appearance by selfishly cleaning areas of all weeds, cigarette butts, paper and anything else, walking her dogs she will spot an area and return and will not leave till it's clean tidy and she's happy."
Pamela Ward said:
"If everyone did a fraction of what this lady does, the world would be a nicer place to live in. Well done Lisa Farrar – She never asks for anything back and this prize would be recognition for all she does for our community."
Wendy Rhodes said:
"It's a small thing to some bug massive to others- really puts the pride back in the place. Thanks Lisa!"
Dawn Findlay added:
"Lisa does so much for Pudsey, she is such an inspiration. Every weekend she tidies and sweeps outside shops, has placed ashtrays outside bars in pudsey. She takes such pride in her community."
Anne Young labelled Lisa an 'inspiration' to others. She added:
"She has inspired other people in the community to do the same, therefore helping restore a little pride on where we live."
Pudsey's Barbara Thomas added:
"Lisa is clearing weeds and rubbish away from buildings in Pudsey Town Centre and Chapeltown in Pudsey. She has worked on nearly every Saturday making our town look neater and cared for."
Lisa said she was surprised to be out latest monthly Good Egg award winner. She said:
"I never win anything, so never expected this. It's nice to be recognised, but I'm just doing my bit for Pudsey."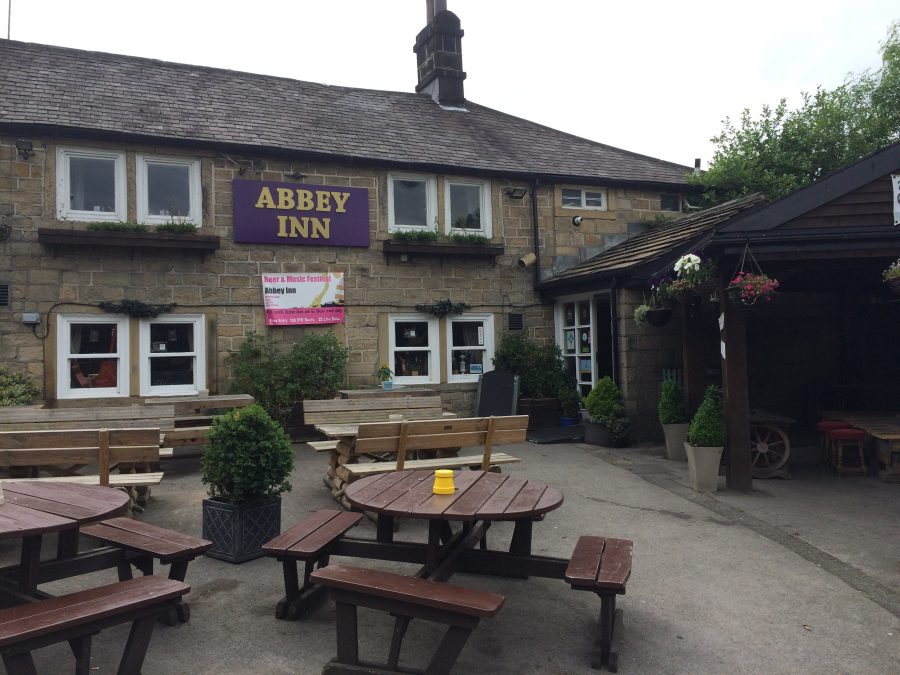 This month's Good Egg prize is a voucher for Sunday lunch, kindly provided by the Abbey Inn.
Situated at the bottom of Pollard Lane in Bramley, The Abbey Inn dates back to the 1820s when it became an inn owned by the owners of the dye works next door so that they could monitor their workers' drinking habits!
Lisa also wins a £10 amazon voucher and an invitation to our West Leeds Good Eggs social event later this month, which brings all our Good Eggs – and people who run local community groups – together.
She joins previous winners selfless and generous Farnley Academy pupil Kayleigh Glancy, Bramley's Philip McConnell, who won April's prize for his work guiding a local community organisation, Farnley Reservoir campaigner Daniel Riley, Farsley's 11-year-old singer and charity supporter Jessica May-Frost and Bramley Parkrun volunteer Jean Hollings, from Armley.
Pudsey woman Lesley Whiteley was recognised for giving up hours of her spare time to run a special ukulele group, Lower Wortley's Roger Foyle won for giving his time so generously to help local scouts, friends and family, and Bramley's Dave Dubej for his overall generosity and 'can do' attitude. Kevin Friend, of Armley, was nominated by pal Rachel Robinson for offering his support during difficult times.