One of the guiding lights behind Bramley parkrun is the January West Leeds Dispatch Good Egg.
Jean Hollings is the face of Bramley parkrun and gives up numerous hours every week to recruit volunteers, organise the team and rally around local runners to ensure the event is the most welcoming and supportive parkrun in Leeds.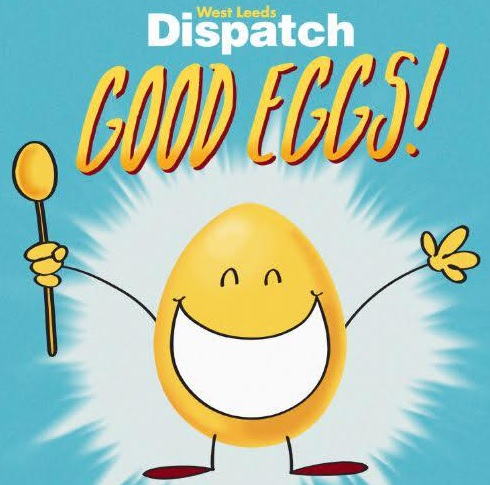 Jean ensures that more than 200 parkrunners experience a happy, fun and safe experience – and everyone from babies in pushchairs to retired and first-time runners are all included in the weekly event. She was nominated by grateful park runner Darren Evanson. Darren said:
"Jean has had to cancel some parkruns in recent weeks due to icy conditions and has ensured that parkrun remains safe for everybody.

"She updates the Bramley 5k Facebook page to notify when the weather has beaten us and always considers the safety of runners over everything else."
When Jean is not co-ordinating the growing team of volunteers and runners, she gives up her Monday and Wednesday evenings to lead a walking group with the Bramley Breezers. Darren added:
"Jean's enthusiasm and belief in the walking group has seen it grow from single to double numbers on a weekly basis and provides a social and inclusive group for anybody who feels that running is too challenging but enjoys the camaraderie of being part of the best running club in West Leeds.

"Jean is a fantastic role model for every woman and keeps parkrun and Bramley Breezers at the forefront of fitness for absolutely everybody."
Jean, who lives in Armley, said she was 'totally surprised' at being nominated. She said:
"Never in my wildest dreams did I think I'd event be nominated for anything like this, let alone win it. It's an honour!"
Jean said that as event director she enjoyed supporting both the runners and all the volunteers who help make the parkrun such a success:
"I love the friendliness involved at parkrun, it's really supportive. That's how volunteers grow and learn new skills they never knew they had. The parkrunners are like my extended family, if they don't look happy I message them afterwards and ask if they're OK.

"We're always on the look out for more volunteers, you can't have too many."
For more information about volunteering at parkrun, e-mail bramleyoffice@parkrun.com.
Jean wins January's prize of a £20 voucher for a meal at the gorgeous Blue Tiger restaurant in Bramley.
Blue Tiger specialises in delicious fusion dishes, full of flavour and combining tastes from Indian, Bangladeshi and Persian cuisine.
The restaurant is based on Ganners Hill and can be contacted on 0113 440 7943. Our thanks to Abdul for the prize!
Keep your eyes peeled on how to nominate February's Good Egg!