A Lower Wortley man who bends over to help anyone who needs it is our latest monthly West Leeds Good Egg.
Retired Leeds City Council worker Roger Foyle was nominated by Joyce Whitley as our June 'Good Egg'. The monthly awards recognise those who make a difference to their community, however small. Joyce said:
"Since retirement Roger works approximately 40 hours a week. Totally voluntary! He will bend over backwards to help ANYONE who needs him. He drives his own van for Oxfam, he travels miles each week, collecting and distributing books from book banks and Oxfam stores.

"He works endlessly for the local scouts and cubs. Joining in camping trips and organising the kids, right down to repairing the Scout Hut itself."
Joyce said Roger idolises his three grandchildren by babysitting, running camping holidays and providing lifts to school each day. She added:
"He also cares for their mum Claire, as his son Harry, works away each week. Roger takes Claire shopping, to work, anywhere she needs to be. He has three sister in laws, (of which I am one). He looks after our cars, we can call him from Timbuktu and he will get up out of bed and rescue us anytime, anyplace.

"He's an absolute diamond to all our children too. Anything we need anytime it's…. 'let's call Uncle Roger' he'll sort it, and if he can't, he'll find a man who can. He completely re-organised my life when I sadly lost my husband to cancer, and is a constant pillar of strength to us all. His wife Karen is just as busy too, God knows how they manage to fit us all in with everything they do.

"But today it's Roger's day and anyone who knows him will say that this selfless, caring 'old lump' of a man, is, in my eyes the 'Good Egg' of Lower Wortley, and indeed the entire planet! Everyone needs Roger in their lives. The Brodie family are very lucky people, and we all know it…"
Roger said of his win:
"I am absolutely stunned. I didn't expect anything like this, I'm lost for words. It's very good of Joyce to say these things."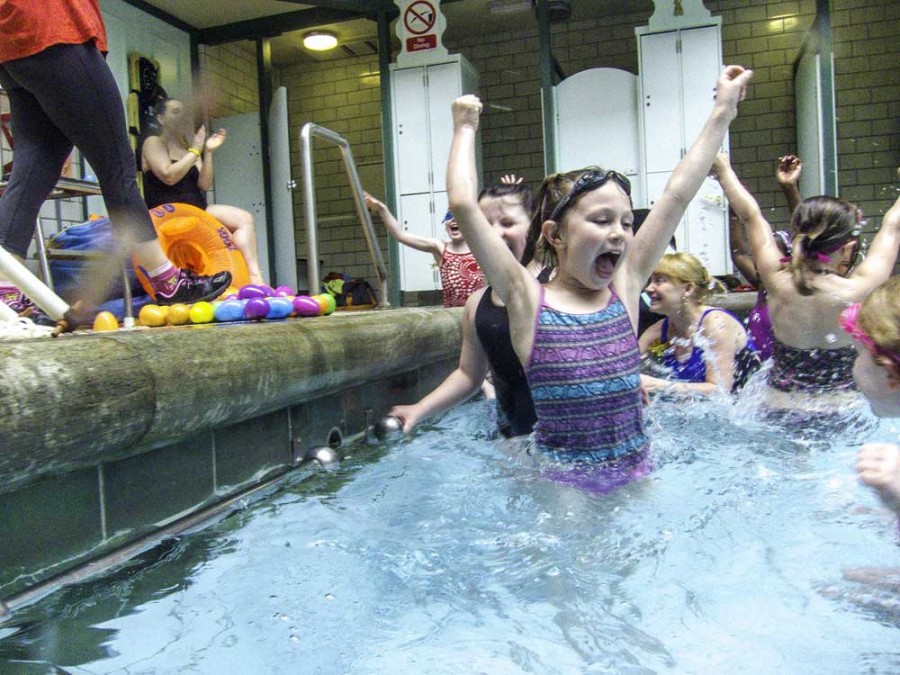 Roger will receive a free pass for a week of swimming, gym use or the steam room at community-led Bramley Baths.
The Edwardian Baths have just launched their summer activities timetable, featuring inflatable swims inspired by the movies.
He'll also get an invitation to our end-of-year 'Good Eggs' celebration.
Roger joins previous winners selfless and generous Farnley Academy pupil Kayleigh Glancy, Bramley's Philip McConnell, who won April's prize for his work guiding a local community organisation, Farnley Reservoir campaigner Daniel Riley, Farsley's 11-year-old singer and charity supporter Jessica May-Frost and Bramley Parkrun volunteer Jean Hollings, from Armley.
Pudsey woman Lesley Whiteley was recognised for giving up hours of her spare time to run a special ukulele group, and Bramley's Dave Dubej for his overall generosity and 'can do' attitude.
Keep your eyes peeled for the July nomination form.