A campaigner fighting for better safety measures at Farnley Reservoir is the latest 'cracking' West Leeds Dispatch Good Egg.
Daniel Riley, of Armley, launched a petition after growing increasingly concerned about what he says is a lack of lifesaving equipment around the reservoir if people fall in.
He's also concerned about the maintenance of the reservoir and the number of objects dumped or thrown in it.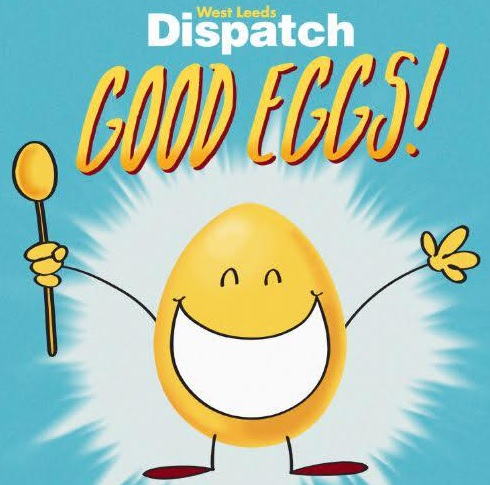 Mr Riley's 'eggcellent' campaign has already led to a number of safety measures being installed, including signs and extra fencing. He was nominated as a February 'West Leeds Good Egg' by Judith Hurd, who was impressed by his voluntary work for the community and nominated him:
"For his tireless efforts in improving cleanliness and safety measures at Farnley Reservoir."
Mr Riley pledged to continue his campaign and urged people to sign his petition. He said:
"Three years ago me and a friend were walking around the reservoir and a gust of wind nearly blew us in. There was nothing to stop us going into the water and we were lucky. I've been campaigning ever since."
Leeds West MP Rachel Reeves has also been campaigning for improvements at Farnley Reservoir.
Rainbow Factory prize
As the February 'Good Egg' Mr Riley win a FREE PASS to one of the fantastic Easter events at The Rainbow Factory off Bagley Lane, in Farsley.
Easter events include messy play days, an Easter Eggstravaganza with Peter Rabbit, a Mad Hatter's tea party, a bear hunt with Paddington Bear and other events which you can find out about here. The winner can choose the one best suited to their child's age and interests.
The Rainbow Factory specialises in storytelling through the creative arts, including theatre, crafts and games that inspire and delight children up to age 10.
Nominate for March!
Mr Riley joins Bramley's Dave Dubej, Pudsey's Lesley Whiteley, and Armley's Jean Hollings as 'good eggs' for making a difference in their communities.
Keep your eyes peeled for how to nominate your 'Good Egg' for March!