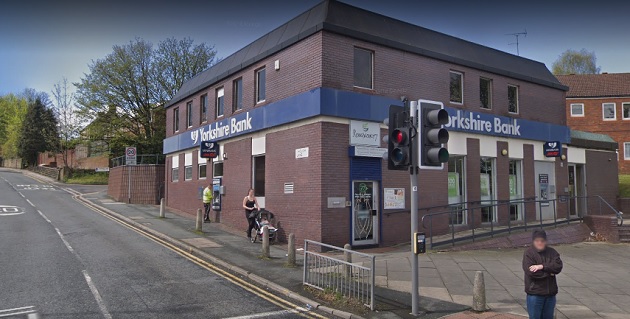 The imminent closure of Bramley's Yorkshire Bank has been met with anger and reignited debate about the future of high street banking. Community reporter Keely Bannister looks at a proposal gaining publicity this week which could see the creation of 'Post Banks' help stem the tide of closures.
A Labour government would return banking to our high streets while safeguarding Post Offices, according to plans unveiled by Shadow Chancellor John McDonnell.
Earlier this year, the Labour Party announced a "radical shake up of the UK banking system" which would "provide the long-term funding needed to prepare our economy for the future, support communities neglected by the finance system, and kick start Labour's Green Industrial Revolution".
Endorsing many of the recommendations published in an independent report commissioned by the Communications Workers Union (CWU), the Labour Party would create a publicly owned 'Post Bank' which, through a series of local branches, would ensure "every community has easy access to face-to-face, trusted and affordable banking".
The Labour Party said in a statement:
"Labour's Post Bank would have by far the largest branch network of all UK banks. The Party estimates it could create up to 3,600 Post Bank branches, helping to revitalise High Streets by bringing foot fall back into our town centres.

"A network of Post Bank branches would help stem the tide of post office closures, uniting important banking, business and community services under one roof and creating skilled jobs within one of the country's most trusted brands.

"As well as offering banking services to individuals, the Post Bank will provide relationship banking with small businesses, acting as an "on-lender" for the regional development banks, to kickstart SME investment."
John McDonnell added:
"Finance is the central nervous system of the economy. It directs investment, deciding which businesses and projects get off the ground and which fail. For too long, this vital part of our economy has been solely in the hands of the big banks and the speculators. As the financial crisis, scandal after scandal and the chronic lack of investment for our SMEs, manufacturing and in our infrastructure show, this model has failed.

"Poor access to local bank branches hurts our town centres and local communities, particularly affecting elderly and more vulnerable customers, as well as damaging the ability of local small businesses to invest.

"Labour will build a new, public banking ecosystem to promote vital national priorities and give our SMEs, start ups and co-ops the best chance of success."
The full list of Post Offices that would included in the network was published in The Daily Mirror.
In West Leeds, the following would be included:
Armley Town Street, LS12 1UG
Bramley Shopping Centre, LS13 2ET
Calverley Carr Road, LS28 5RH
Farnley Greenthorpe Estate, LS13 4JE
Farsley Town Street, LS28 5HX
Pudsey Church Lane, LS28 7LB
Swinnow Wellstone Rise, LS13 4RH
Wortley Dixon Lane, LS12 4AD
Wortley Tong Road, LS12 1LZ
As reported in the Dispatch, over the past few years Yorkshire Bank closed their Farsley branch, Leeds Building Society exited Armley Town Street, Yorkshire Bank is set to close its Bramley branch and our editor, John Baron, wrote about HSBC's decision to close their doors to Pudsey customers on a Saturday.
There has also been fights to safeguard local post office branches for residents in Hawksworth Wood and Pudsey.
This week Leeds West MP Rachel Reeves, asked that the minister with responsibility for Post Offices, Kelly Tolhurst, to look "urgently" at how Post Offices could help older and disabled customers to have accessible face-to-face banking.
Former Leeds West MP John Battle is championing the role of the West Leeds and Bramley Credit Union and the creation of a new 'People's Bank' in the area.
What do you think of these plans? Let us know by taking part in our poll or using the comment box below.
______________
Local news is in crisis. Can you help?
These are challenging times for local news providers – and producing your daily dose of West Leeds Dispatch comes at a cost!
We're a small, community-led news organisation which needs your support to keep delivering quality journalism. We want to continue to maintain our openness and protect our precious independence – and above all to connect people with what's happening in their part of West Leeds. Every reader contribution, big or small, helps us to do that.
For as little as £4 a month (£1 a week) you can support us – and it only takes a minute.
Or set up a standing order with your bank: Contact us on Paywestleedsdispatch@gmail.com if you'd like to do this.
Your support will make a difference. Thank you.