By WLD editor John Baron
The first few weeks of the New Year are always slow from a news point of view – but the first week of 2023 has certainly been a busy one at WLD.
Our community reporters were out on New Year's Eve covering a litter pick in Bramley Park, and on New Year's Day were busy photographing the big dip at Bramley Baths. Other stories include community fridges in Armley, carol singers raising money in Kirkstall, and our regular wellbeing column.
If you fancy joining our band of community reporters, our beginners course is running in our community newsroom at Bramley Lawn Social Centre, off Stanningley Road, from Thursday, 12 January 2023 to Thursday, 16 February 2023 (7pm to 9pm). More information and sign up for the fun and FREE course here.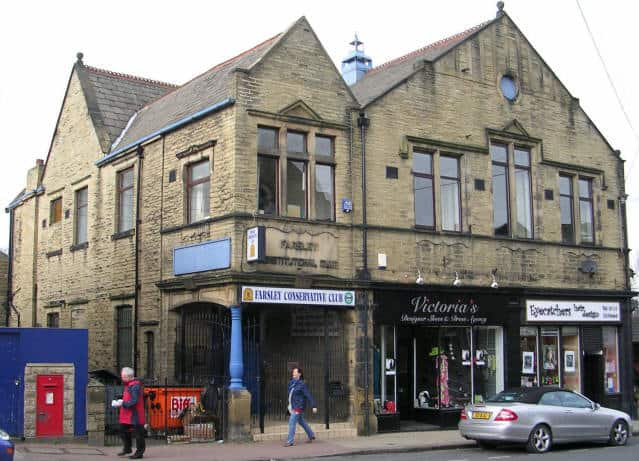 That was the week that was
The most-read article this week was our story about Fudge, the little horse usually seen tethered on Armley Moor. Poor Fudge has been let loose at least three times this week alone and found wandering in Armley Park, over the busy Stanningley Road. It looks like the community may build him a secure pen on the Moor, but for his safety – and the safety of others – the message is to leave Fudge alone!
Second most-read article – and certainly the most commented upon – was the news that the council is set to charge 40p an hour to park at some of the city's parks, including Kirkstall Abbey. Some people have said they understand the council is under budgetary pressures, while others say: "In highly residential areas, such as Kirkstall, all this will do is encourage parking on local surrounding streets, which are already suffering under heavy load." I'm sure this debate will rumble on…
Sad news this week that The Constitutional in Farsley will close. While the private, separately run club above it will continue, the people who have run the club below have decided to focus their attention on running the Old Woollen at Sunny Bank Mills instead – so good news that that will continue. These are tough times for pubs, clubs and all local businesses and they need our support moire than ever.
Plans for a new veterinary surgery in Chapeltown, Pudsey, were approved by planners this week. The unit is currently occupied by Northern Mobility, a supplier of disabled and mobility equipment.
And the fifth most read story this week featured the New Year's Honours list and Farsley stalwart John Procter becoming a BEM. John is a tireless worker for the village, freely giving his time to run community events and help others. We need more people like him in our communities.
If you have a story to tell us, drop me a line on news@westleedsdispatch.com.
Support independent people-powered journalism in West Leeds
The West Leeds Dispatch is the independent people-powered voice of West Leeds, run by a group of passionate local residents.
We have a community led board of local volunteers and a team of community reporters made up of people passionate about where they live. We are an independent grass roots organisation made in West Leeds itself – but local journalism costs money to produce and we need your support to ensure the long-term sustainability of our project.
We're inviting our loyal readers to become supporters of the West Leeds Dispatch, to help keep the lights on for our project and have a say in where we go next.
Find out more about becoming a supporter here.
Sponsored content