Don't the trees in Pudsey Park look lovely?
Volunteers at the Pudsey Community Craft Group have been busy making chicks, bunnies and Easter eggs, so they put them in the park and create a special easter theme.
There are 314 individual pieces of craftwork, which have been created by about 15 ladies knitting and crocheting.
Volunteers spent a good hour last Sunday (28 March) creating the display.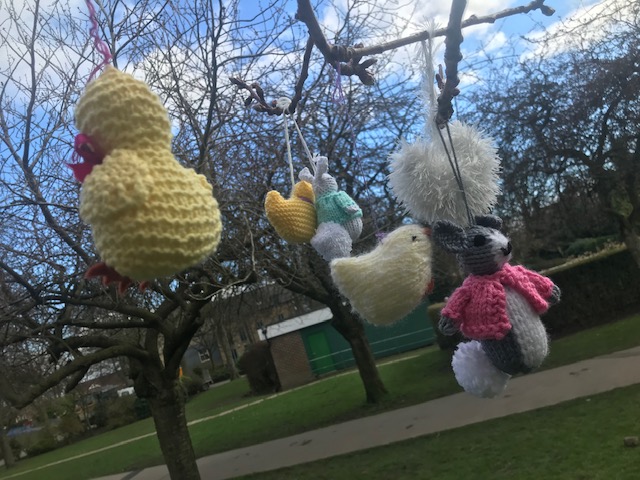 As previously reported, dozens of volunteers from Pudsey Community Craft Group gave up their time to create beautiful Valentine hearts in Pudsey Park.
Before Christmas they created 600 squares which adorned an impressive 18ft tall community Christmas tree outside the Commercial pub and WLD also featured their impressive efforts in 2019 when the 'knitters and natterers' put up poppies at various spots across the town to commemorate fallen war heroes on Remembrance Sunday.
More information on the group can be found here.