The first Methodists appeared in the out-townships of Leeds as converts after John Wesley's first visit in 1743, writes MARK STEVENSON.
Wesley visited Bramley four times and preached to a large congregation in 1749. Among the first members in Bramley were two overseers, a township constable and the wife of a "respectable cloth manufacturer".
There was three Methodist chapels close to each other in Bramley and in 1956 these three congregations came together under the one roof and became the Trinity Methodist Church in Bramley.
The Trinity Methodist Church used to be the Brunswick Wesleyan Chapel. It dates from 1823.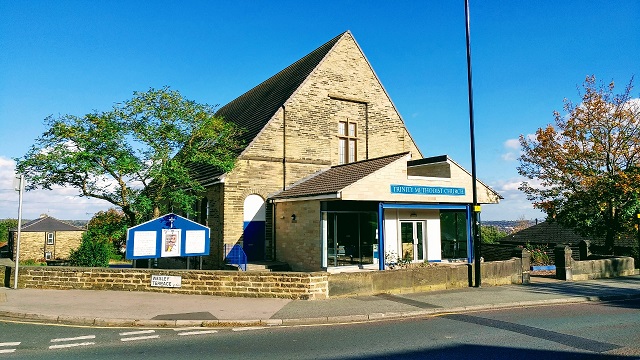 The foundation stone for the Brunswick Wesleyan Chapel was laid on 19th March 1823 by the Reverend George Marsden.
The building had two separate entrances, one for men who were seated upstairs and one for women and children who sat downstairs. The grounds of the church still holds many unmarked graves, many of which are infants. 
As well as been a place of worship the chapel holds local events for the community and in the 60s-70s there was a youth club.
Of the three chapels that came together in the 50's Trinity was the only one to survive the 70's clearances of the area.