Local residents are welcome to attend the Friends of a War Memorial for Bramley annual general meeting next week.
All are welcome and all invited to share their views on next developments at the Memorial.
The meeting is held on Monday, 23rd October, at The Villagers Community Club on Broad Lane at 7.15pm.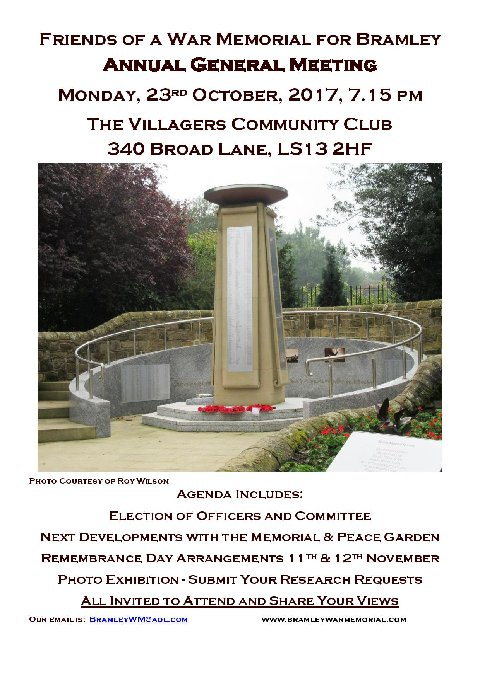 The officers will report and answer questions on the last year's activity.