Words: John Baron, editor
As 2021 draws to a close, it's time to reflect on another rollercoaster year – and look forward with optimism to a brighter 2022.
This year has, once again, brought challenges for all of us.
As editor of West Leeds Dispatch, I was thrilled in March when I received a phone calling telling me we had successfully applied for lottery funding to help support our popular community reporters training courses.
2021 has been another busy year for West Leeds Dispatch. As the pandemic continued to affect people's lives, our readers retained an interest in trustworthy, independent and community led news. We've had our biggest-ever year with more than a million page impressions on our website.
Community newsroom
Looking ahead to 2022, we're eagerly anticipating the opening our new community newsroom in January. The newsroom is a place where our community reporters can come to meet, write and research stories, have a cuppa and chat to others.
Over the Christmas holidays we've been decluttering a room at Bramley Lawn Social Centre, taking down a partition wall and redecorating from top to bottom.
A big thanks to all the volunteers who have helped with this so far – and to Bramley Elderly Action for their work and support in making the newsroom a reality in their building.
We're hoping it'll be open some time in January. Keep your eyes peeled for updates!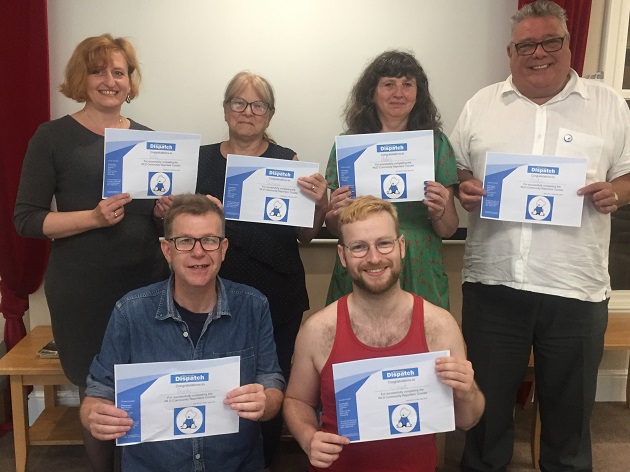 Community reporters' course and print edition
We're also planning another community reporters' training course in Armley, starting Tuesday, 11 January 2022. The course starts at 10am and runs at Armley Community Hub. You'd be very welcome to join (or pass on the details!).
Details can be found here.
And in February we're planning to go into print, with a tabloid printed version of WLD. Again, more details to follow!
Become a supporter
All this comes at as cost. I know money is tight, but it would mean the world to us if you could could consider becoming a WLD supporter, from as little as £4 a month to help us to continue our work. More details here.
I'd like to wish you all the best for 2022.