What a cracking launch weekend of The Constitutional in Farsley! writes Diane Law.
The guys Howard, Dick and Choque from Trouble at Mill have been working so hard to create and bring a new amazing space for us all to continue enjoy excellent acts and entertainment.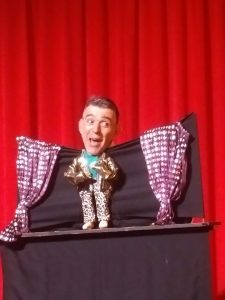 The opening night started with beautifully stylish EMILY HAIG, a soprano singer with such talent, blended with a DJ Playing soulful grooves exclusively on vinyl til midnight.
The comedy acts provided by CABARET BOOM BOOM topping of the nights entertainment.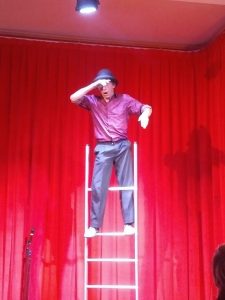 Cabaret Boom Boom has been running regular nights in Sheffield for over 13 years. We watched Billy Button, Maynard Flip Flap and Mr Herbert deliver a range of a range of silliness including circus, mime, clown, songs and character comedy.
Over the coming months there is a programme of events taking place, you can book tickets in advance from Eventbrite.
I'd advise you get in there quickly, because of their popularity they will inevitably sell out rapidly. You can find more information via the Facebook page.
Follow Trouble at Mill on Twitter.