Think you know the West Leeds Dispatch? We're your hyperlocal community news website for the west of the city – but do you know why we do what we do and what we aim to achieve?
Here are 10 things you may not know about us, brought to you by Dispatch editor John Baron …
1. We're run entirely by volunteers
We have no paid employees (yet) – we're all volunteers who love their communities. We have a small team of community contributors (more always welcome), an editor who gives about 24 hours a week writing and managing the Dispatch, and a nine-strong board made up of people who live and work in West Leeds and who meet monthly. We're run by West Leeds residents for West Leeds residents.
2. We're a social enterprise
We're a social enterprise, which means we are trying to change the world for the better through increasing people's access to information, news and services. Like traditional businesses we aim to make a profit but it's what we do with their profits that sets us apart – reinvesting them to create positive social change. The name of our company is West Leeds Community Media and it's run by the board mentioned above.
3. We were actually 'born' in the British Library!
The idea to set up the West Leeds Dispatch actually stems from a conversation held in the esteemed British Library, near St Pancras Station. It was at the 2015 Talk About Local unconference when – completely randomly – Farnley-based journalist John Baron bumped into Armley resident Emma Bearman and they came up with the idea of running a hyperlocal website in West Leeds. The rest, as they say, is history. Talk About Local was a voluntary organisation empowering local people to have a voice which sadly closed a couple of years ago.
4. Community Involvement
Our main aim is to connect people with local community groups and organisations and encourage them to get more involved in their community. We also welcome local residents writing for us.
5. We also hold the council and our politicians to account
We also take our responsibility of shining a light on the powers that be very seriously. We spend hours each week scrutinising council decisions, planning and licensing applications and, where possible, attending council and public meetings. ensuring we shine a light on council activities. All of which takes a lot of time and effort …
6. We're the first member of ICNN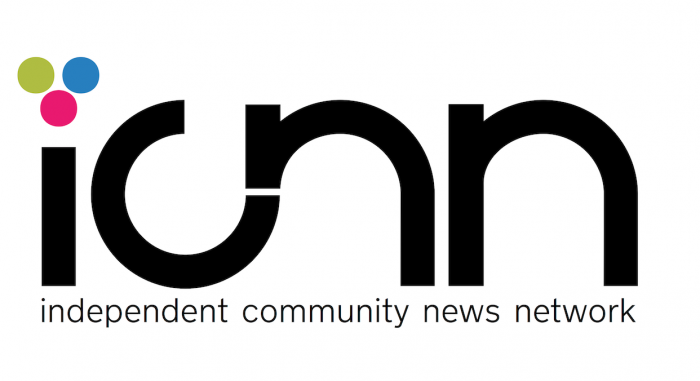 We're proud to be the first member of the Independent Community News Network (ICNN), a representative network for the independent community and hyperlocal news sector. The network advocates and lobbies on behalf of independent news publishers across the country and fight for better opportunities for all and now has more than 100 members across the country. We are also a member Impress, the first recognised independent regulator of the press.
7. Join our community news cafes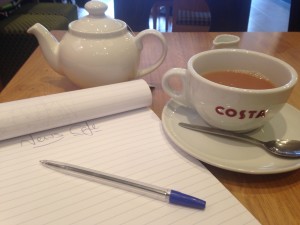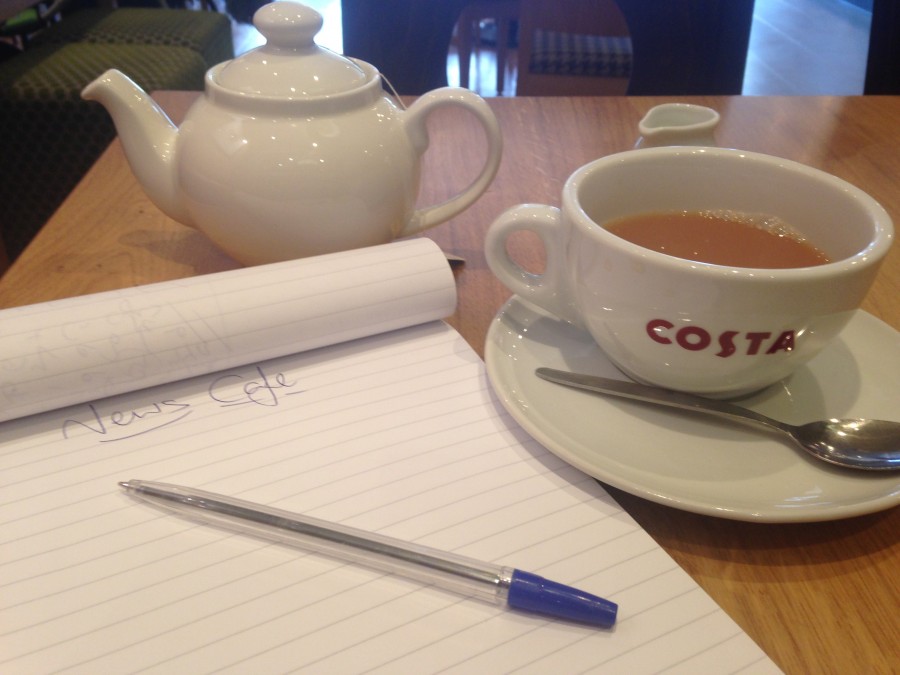 We run regular community news cafes where you can meet Dispatch editor John Baron for a chat and a cuppa. You can tell us your news stories or find out how you can get involved with the Dispatch. Next one's this Friday from 4pm-5.30pm at Bramley Costa.
8. There are lots of Good Eggs in West Leeds!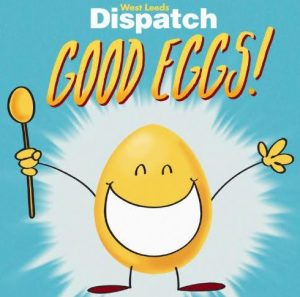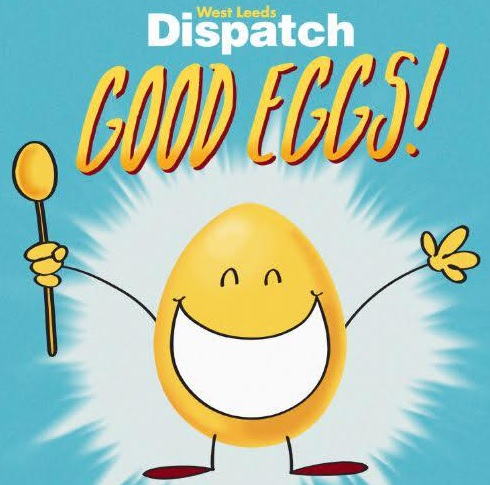 We've been running our West Leeds Good Eggs awards this past year, celebrating the incredible community spirit of local people. It culminated in a fab social event at the West End in Kirkstall in November. Check out all our Good Eggs winners here.
9. We're not sustainable
Holding the powerful to account is a vital democratic function, one which is under threat as mainstream media continues its decline, employing fewer journalists and slowly withdrawing from local communities. Only last month, Yorkshire Evening Post owners Johnston Press went bankrupt, re-emerging as a different company days later. The thought of communities across the country losing their source of local news is a terrifying prospect – and who knows what 2019 will bring for the YEP and other local titles.
Holding decision-makers to account, connecting people with local groups and running things like Good Eggs all takes up a lot of time for our volunteers.
Local news really matters. Andut simply, we can't continue as we are – it's unsustainable and we're running the risk of burning out. Plus we have running costs – such as website hosting, e-mail newsletters etc – that currently comes out of our own pockets.
Local news, if it's to be sustainable moving forward, will need your support. In 2019 the Dispatch will be asking for your help as readers, and also to local businesses for sponsorship. We hope you'll support us – more to follow soon!
10. You can get involved in telling the story of your community
You can get contribute to the Dispatch by using our Create an Article page, or e-mail us at news@westleedsdispatch.com. You can also pop along to our next community news cafe.