St Thomas's Churchyard in Stanningley has four casualties from World Ward One, writes Mark Stevenson.
All four have headstones, only one was I able to find an address for that still stands today was Joseph Roberts Lord son of Arthur and Mary Lord and husband of Linda Lord, of 15, Gladstone Terrace, Stanningley.
A week or so ago I thought it might be a good idea to take a photo of all the World War One graves in West Leeds.
It soon became clear I would need to narrow it down to get it done in the time I had.
The numbers I use are from the Commonwealth War Graves Commission website and to make it more manageable I only took a photo of graves with a Commonwealth War Graves Commission headstone.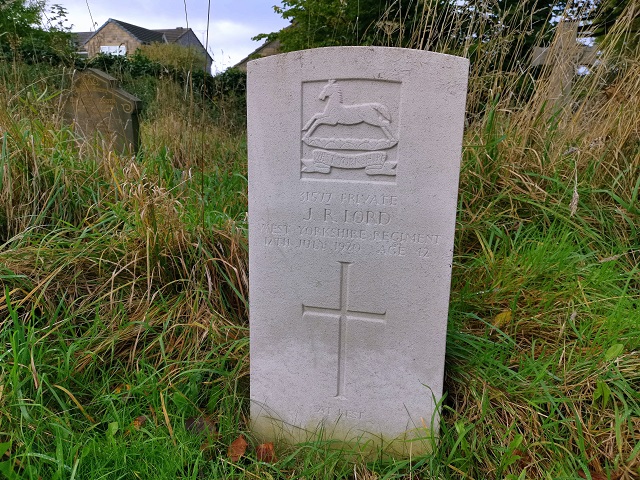 Some WW1 war graves have private headstones, which meant I would have had to look at all the graves in West Leeds which I did not have time for, but I'm sure I will get around to. 
In previous days I've looked at St Wilfrid's in Calverley and Hill Top in Armley.