Trouble At Mill, the acclaimed Leeds-based events company, now has a permanent home on a 10-year lease at the Sunny Bank Mills complex in Farsley and will host year-round shows at the 500-capacity Old Woollen venue.
The company has been based at Sunny Bank since setting up in 2021 – but has never had a long-term lease, until now.
Dick Bonham, one of the directors of Trouble At Mill, said: "This is tremendous news for us. Having worked with Sunny Bank Mills to develop the offer at the Old Woollen, we're delighted to make this a permanent move. The next year is our biggest and best yet, with double the amount of shows and some familiar household names visiting Farsley."
The Old Woollen, situated in the heart of the flourishing Sunny Bank Mills complex, boasts an ambitious and eclectic mix of music, comedy, theatre and the spoken word. The derelict mill building has been sympathetically restored to become one of the most exciting entertainment venues in the Leeds region.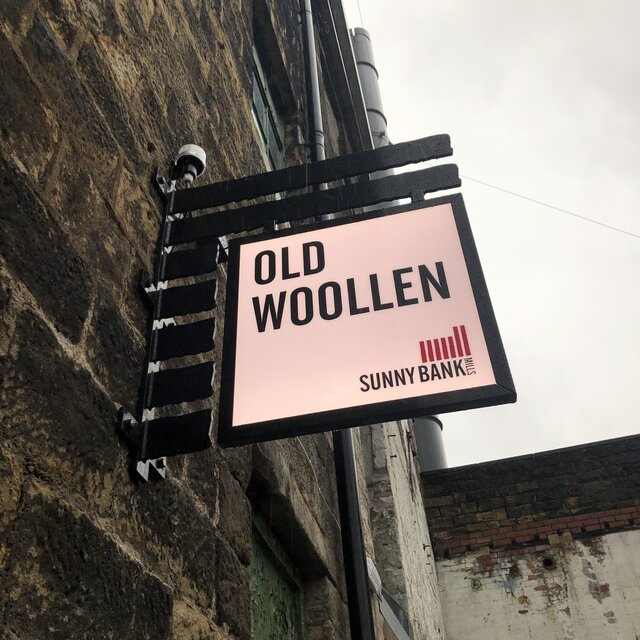 Mr Bonham explained: "The Old Woollen is incredibly flexible and dynamic space that has already seen us host famous names like John Lydon's Public Image Limited, Shaun Ryder, Mark Radcliffe, Gary Delaney, The Great British Sewing Bee's Esme Young and legendary TV historian Lucy Worsley.
"The setting at the Old Woollen is ideal for providing all our acts and audiences with a warm welcome. As well as the main room, we are leasing the beautiful Old Engine Room, which gives us a stylish base to work from and doubles as one of the best Green Rooms in the business.
"Our story started at the Mill nearly a decade ago in 2014 with the Trouble At mill pop-up nights, which took place in another Sunny Bank building – now demolished! All we had then were a few trestle tables, some old chairs from a church, blankets to keep out the cold, a pop-up bar and some hearty homemade tucker. It's incredible to see how far things have some since then.
"We are tremendously grateful to William and John Gaunt, the owners of Sunny Banks Mills. We share exactly the same vision for the Old Woollen and it makes perfect sense to be based at the mills, which is such a trailblazer for the arts in West Yorkshire. This is a continuation of a beautiful and productive partnership."
William Gaunt was delighted to welcome Trouble At Mill to Sunny Bank on a permanent basis. He added: "This move will strengthen our relationship and ensure that the Old Woollen has one of the most exciting and eclectic arts programmes in the Leeds area. 
"Bringing the Old Woollen back to life was a true labour of love. The building had been derelict for 50 years and had fallen into an advanced state of dilapidation. Now it is a thriving cultural and community hub and maintains the mills' proud connection with the arts, as both Yorkshire Television's Emmerdale and Heartbeat were filmed here, and we have a thriving art gallery on site, too."
Dick Bonham added: "We know the Old Woollen has an incredible vibe, with some brilliant acts. People always say to us they can't believe things like this are happening in a place called Farsley – well, this is only the beginning and we are delighted to share some of the great events we have in store – with many more to come."
Highlights of the Old Woollen's upcoming programme include music from The Bootleg Beatles (Sat 28 Oct), performing a rare standing show, The Wonder Stuff (Wed 15 Nov), The Wedding Present (Sun 3 Dec), classical star Jess Gillam (Tues 12 Dec) and The Loveless (Sat 16 Dec), featuring Marc Almond and Neal X.
There's a fantastic line up of comedy and theatre, including Nunkie's candle-lit ghost stories for Halloween, A Warning To The Curious (Thurs 26 Oct), The Thinking Drinkers Pub Quiz (Sat 18 Nov), as seen on C4's Sunday Brunch and ITV's This Morning, plus top comedians such as Pheonix Nights' Clinton Baptiste (wed 29 Nov) andEleanor Conway with her hilarious stand-up show, the award-nominated Talk Dirty To Me (Thurs 30 Nov).
The team are also launching the second edition of Farsley Literature Festival in partnership with local indie shop Truman Books. Highlights include events with Adrian Edmondson (Wed 18 Oct), Paterson Joseph (Tues 31 Oct), Rachel Reeves MP (Sun 12 Nov), Dr Amir Khan (Tues 14 Nov), Professor Alice Roberts (Thurs 16 Nov) and The Sky at Night's Dr Maggie Aderin-Pocock (Sun 19 Nov).
The Old Woollen was one of the first mill buildings at Sunny Bank, dating back to 1830. It was built by a group of men who included John and William Gaunt's ancestor John Gaunt. It was originally used for a process called "scribbling" and "fulling". Scribbling was the process of combing the wool fibres in order to straighten them. Fulling was the process of washing and shrinking the cloth after it had been woven. This made the cloth thicker and stronger. Interestingly, the building – until recently – had no toilets. That's because, before the advent of modern chemicals, urine was collected and used to clean the wool in the "fulling" process. 
Sponsored content