By Fran Graham
Armley young people aged 11-17 years are being invited to help transform a bare brick wall in central Armley alongside local professional artists.
The Gelder Rose project recently received funding from Leeds Inspired to create a mural on Gelder Road, at the back of Town Street, which will be inspired by what matters to local young people.
Artists from We Belong Here are asking young people to make and share their personal manifestos, expressing what's important to them – in their lives, in the world, in Armley. Young people can work alongside professional mural and graffiti artists to create their own manifesto, which will inspire the mural on Gelder Road. They can also join the artists to paint the final design onto the wall over two weekends in October. 
Anyone aged 11-17 years can get involved by joining a workshop (or as many workshops as they want to attend). Anyone unable to attend can submit their manifesto online to bit.ly/manifesto-gr in any form they would like (text, image, video).
Drop in to a workshop, sign up online to paint the wall, and submit your manifesto online.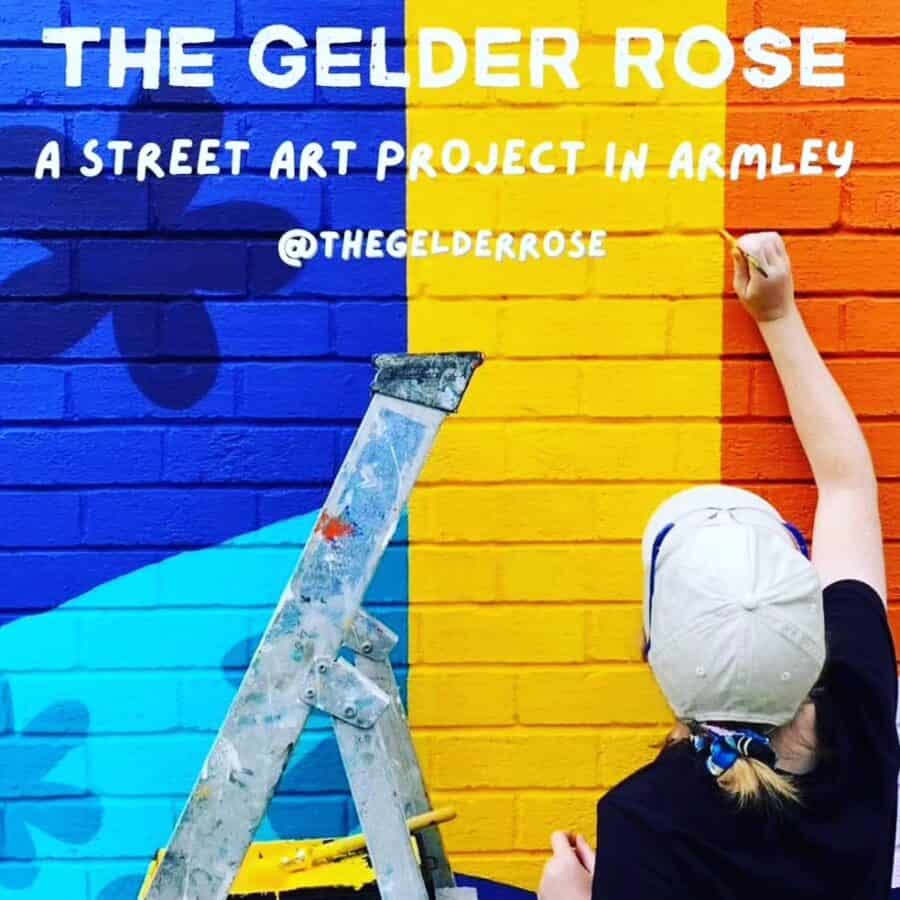 The free workshops are taking place on:
28 September 4-6pm – Armley Leisure Centre – Manifesto + Spray Paint
30 September – 12-4pm – Christ Church, Upper Armley – Manifesto + Muralling
1 October – 12-4pm – Assembly House – Manifesto + Muralling
Save the date for two weekends of mural painting:
Sat 7 / Sun 8 October – 10am-4pm – Gelder Road
Sat 14 / Sun 15 October – 10am-4pm – Gelder Road 
Armley Action Team, We Belong Here and Assembly House are working together to produce The Gelder Rose and would love to hear from as many young people as possible. 
The title of the project, The Gelder Rose, is inspired by Gelder Road in Armley where the artwork will be based, and a Guelder Rose – which is a Eurasian shrub that represents re-growth, peace and strength and is also the national symbol of the Ukraine.
For more information follow @thegelderrose on Instagram or Armley Action Team on facebook, x and Instagram. Email thegelderrose@gmail.com.
Sponsored content