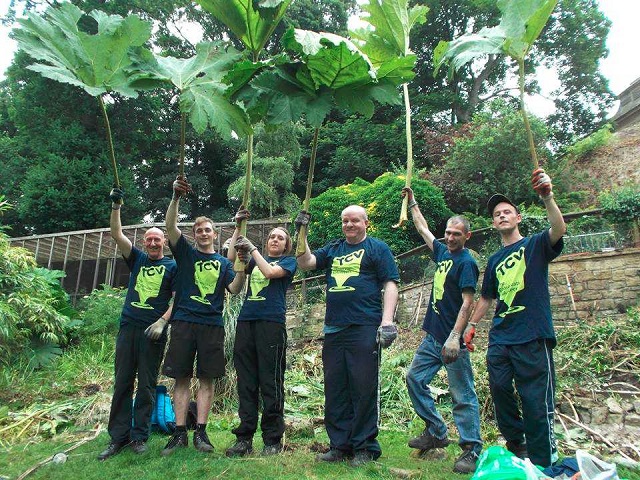 Mushroom spotting and bushcraft are just some of the activities being held in TCV's Hollybush Conservation Centre.
TCV's Big Green Weekend (21-24 September) is all about celebrating the hard work of dedicated volunteers across the UK; the people that make a huge difference to our much-loved local green spaces. It's also a chance to encourage more people to join in, make a real difference and have fun.
As part of the national Big Green Weekend, The Hollybush Conservation Centre in Kirkstall will be opening its doors to the public on Sunday 23rd September from 11am-4pm.
The café will be open for the duration, serving hot food and drinks, as well as a great range of tasty cakes.
Activities on the day include: A mushroom spotting walk, Fungi inspired Lantern making workshops and clay mushroom making, in preparation for the Fruiting Bodies Lantern Trail supported by generous funding from Leeds Inspired, part of Leeds City Council.
These activities are free and family friendly, though younger children may require supervision.
Glyn Levis, centre manager, said:
"We will also be running taster sessions for adults, to give visitors an idea of the courses and projects that they can get involved with on a weekly basis at Hollybush. By taking part in bushcraft in our woodland firepit area, making a traditional besom broom from natural materials or learning about crafting essential oils from common herbs, people will have the chance to meet our staff and learn more about volunteer opportunities at the centre."
These activities compliment the launch of Hollybush cinema which will be taking place on the evening of 21st September showing the critically acclaimed new film, 'Arcadia' which explores changing relationships to the land in Britain. This is the first in a series of unique environmental 'pop-up' film screenings taking place in the atmospheric 17th century barn.
Mr Lavis added:
"It's a great opportunity to celebrate our volunteers and all the inspiring activities we run here at Hollybush."
For further details, see the TCV Hollybush Facebook page.