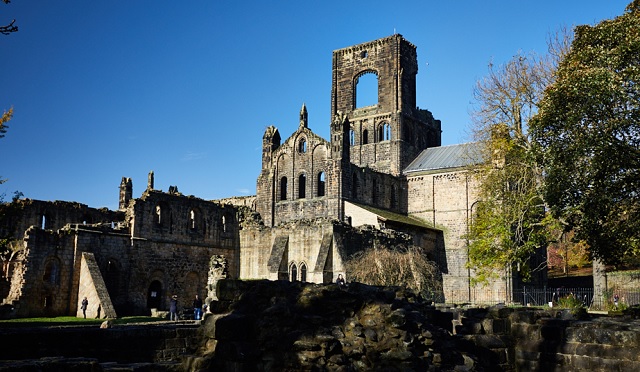 Dear reader,
As you may know, the West Leeds Dispatch is a totally independent publication run by a group of passionate local residents.
We have become a trusted source of reliable news and information, covering local news and and council meetings – the ones the mainstream media ignores but that directly affect our community.
We've amassed 5 million page views in just shy of five years, consistently delivering for our community with coverage of local campaigns and issues (including Kirkstall flood defences, the future of Wortley's TV Harrison sports ground, the Barley Mow community takeover in Bramley, Pudsey's Greenside Greenway, the future of Armley Town Street etc). 
We aren't backed by a large publishing house, big advertising partners or a multi-million pound enterprise. We're run by a team of dedicated but so far unpaid volunteers keen to do better by West Leeds!
Now we want to ensure the long-term sustainability of our project. And that's where you come in: we're inviting our loyal readers to become supporters of the West Leeds Dispatch, to help keep the lights on for our project and have a say in where we go next.
We will use the funds to pay for the basics like website hosting, running our e-mail newsletter and support our general running costs. We also aspire to start paying our editor, who gives countless hours each week to bring this all together.
Benefits
As a supporter, our packages offer:
A copy of our newspaper, when published, delivered to your home
A Dispatch pen
A limited edition Dispatch badge
Your name on our website and our printed newspaper
Exclusive members' updates on WLD news and events and a chance to help shape the future of the Dispatch
Become a supporter today to help ensure there is always a free, independent voice in West Leeds, holding those with power to account and giving a much-needed voice to residents.
How it works
We have partnered with Steady, a media organisation that makes it easy for readers to support the independent journalism projects they want to see thrive. Thousands of readers around Europe are now supporting independent journalism by becoming members or supporters of their favourite publications.
As a supporter, you pay a monthly amount of your choice – either £4 or £10 – to be part of sustaining our work long-term.
Click here to become a supporter.
We look forward to welcoming you to our supporters' program and if you have any questions or feedback on this new approach, we'll be glad to hear from you.
Thanks so much for your support.
– JOHN BARON, EDITOR

Here's how you can support West Leeds Dispatch: