No more yoking about – get cracking an nominate your West Leeds Dispatch Good Egg for August!
Do you know someone who makes a difference to your local community? You know, someone who maybe does the simple little things that make a real difference to people's lives?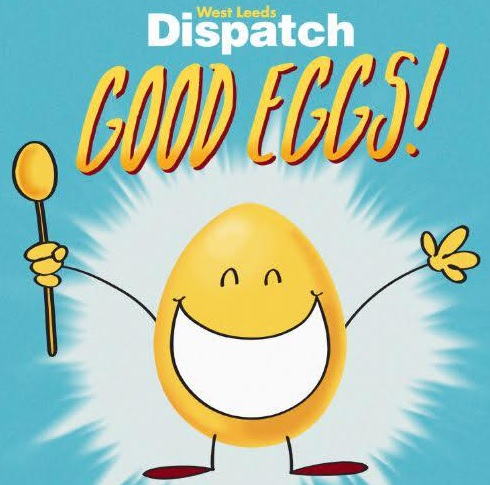 Our awards have so far recognised community-spirited people ranging from a campaigner highlighting water safety at Farnley Reservoir to a hard-working Bramley Parkrun volunteer, a Farsley 11-year-old who does loads for charity and someone who runs a ukulele social group in Pudsey.
Win with Bramley Baths!
This month's winner will receive a week's free swim/steam/gym at the community-led Bramley Baths.
The Baths, on Broad Lane, has today launched its summer holiday programme, featuring underwater treasure hunts, movie-themed inflatable swims, crash courses, inflatable swims and family swims. You can even learn how to become a junior mermaid synchronised swimmer!
How to nominate
To nominate someone, simply fill in the form below …
Good luck!