Do you know someone who makes a difference in their community? Why not nominate them as a West Leeds Dispatch Good Egg!
February's winner will win a great prize – and join this fab line-up of previous winners.
1. Dave Dubej
Selfless and commubnity-spirited Dave Dubej, of Bramley, was won the November 'Good Egg' title for his overall generosity and 'can do' attitude.
2. Lesley Whiteley
December saw Lesley Whiteley, who runs Pudsey's community ukulele band Luxulele, win the award following her hours of hard work and dedication in bringing people together, inspiring them and combatting loneliness at the same time.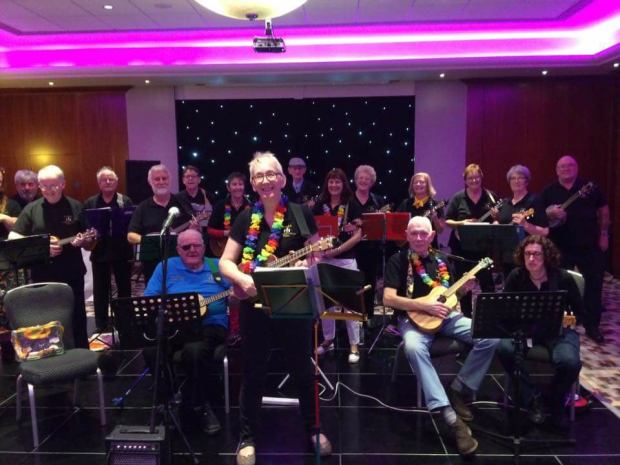 3. Jean Hollings
And our January winner, unveiled today, is Jean Hollings, of Armley, who spends hours each week organising Bramley parkrun, supporting dozens of volunteers and encouraging hundreds of runners of all shapes, sizes and backgrounds.
Now's the time to get cracking with February's 'Good Egg'!
Nominees could range from someone who picks up litter in streets, works tirelessly to run a local community group, or volunteers their time to make a difference where they live or who selflessly gives back to their community without wanting anything eirin return.
Win a Rainbow Factory free pass
Our February winner gets a FREE PASS to one of the fantastic Easter events at The Rainbow Factory off Bagley Lane, in Farsley.
Easter events include messy play days, an Easter Eggstravaganza with Peter Rabbit, a Mad Hatter's tea party,  a bear hunt with Paddington Bear and other events which you can find out about here. The winner can choose the one best suited to their child's age and interests.
The Rainbow Factory specialises in storytelling through the creative arts, including theatre, crafts and games that inspire and delight children up to age 10.
How to nominate someone
Nominating someone as a Good Egg couldn't be easier, simply fill out the form below.