In 1950 Oliver Langton and his brother Eric – both notable pre-war speedway and TT riders – found a Rolls Royce in a barn at Whinmoor Lodge in Seacroft, writes Mark Stevenson.
Rumour had it that the Rolls and other cars had been parked in a field during the war to prevent enemy aircraft from landing.
The brothers liked nothing more than to do up old cars and bikes. They managed to trace the owner, who agreed to sell the car.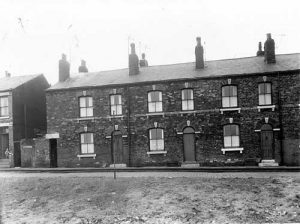 The car was one of the first Rolls-Royce ever to be built and the oldest known surviving. It was in a bad way but nearly all of it was the original car that left the factory in 1904. It still even had its original Leeds number plate.
Oliver's daughter Judy Langton, who lived in Armley, used to drive the car in the London-Brighton veterans' run. In 2007 the 1904 Paris Salon and 1905 Olympia Motor Exhibition Display Car (Registration number U 44, Chassis number 20154) sold for £3,521,500.
In 1881 Sir Henry Royce – a co-founder of Rolls Royce –  lived at 12 Ingleby Street (now Hedley Chase) in Wortley with his brother in law. He worked at Greenwood and Batley Engineering at the Albion Works on Armley Road.