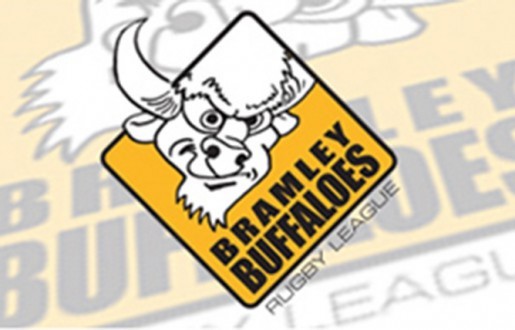 By Paul Abraham
Any worries the Buffaloes fans had that their match at Crigglestone could be testing with players' minds potentially on the Yorkshire Mens League Shield Final were shrugged to one side as the rampant Buffs scored early through a Tom Langton try and roared in to a 36-0 half-time lead.
The side are playing a fast-paced expansive style which are blowing teams away, usually by half-time.  
Hat-tricks of tries went to Sam Marshall and Sam Neave, while Dan Booth powered over for two tries with Billy Butterworth and Ben Wilkinson also adding tries to Tom Langton's early score.
Goals came from Martin Loverage (4) and Connor McGill (2) to give the Buffaloes a stunning 56-0 triumph.  
Credit must go to the coaching staff who kept the team focused for this league match before turning the attention to the cup final and they were also delighted to keep their opponents pointless.  
The squad are in confident mood for the trip to Featherstone Rovers, Post Office Road ground tomorrow (Saturday) against East Hull with a 1pm kick-off time.
Our opponents, East Hull presently sit at the top of the Hull Division and while Bramley were hammering Crigglestone, East Hull were drawing 20-20 at second placed Skirlaugh Bulls, the match previous, saw then demolish bottom of the table Hull Dockers at home by 70-10.  
This will be a tough test for the buoyant Buffs, but with a full squad to select from and their current form the Buffs travelling support will be going with confidence and high expectations.
Coaches for the final are being run from West Leeds Rugby Union club. The cost per seat is £15 and will leave at 10.30am.  
Places are limited so please contact Club Chair Martyn Cheney on 07903 246337 to book your place.
The Buffaloes' final, as well as the other finals played on Saturday, can be seen live by registering on https://www.rugby-league.com/ourleague – a FREE service with no subscription fee required.
Sponsored content