Bramley Rugby League buff Paul Abraham continues his occasional look back at the history of the much-loved club that folded following the 1999 season. Today, he looks at some late 19th century newspaper headlines…
Leeds Times Saturday 6th June 1896
The Bramley club held it 17th annual meeting on Friday, Mr C. Akeroyd presiding. There was a large attendance. The balance sheet showed that the total receipts for the past year amounted to £269 19s 1d, and the expenditure £267 16s 1d.
The club had played 30 matches, of which 17 had been won, 10 lost and 3 drawn. They had scored 177 points to their opponents 124 points. Both the report and balance sheet were unanimously adopted. Mr Johnson Varley moved:
"That the Bramley Football Club resign its membership with the English and Rugby Football Unions from this date, and join the Northern Football Union, and that all liabilities and assets belonging to the late Bramley F.C. be taken over by the newly-formed Northern Union Club."
The Committee, he said, were unanimous in their decision. Mr Bolton seconded and the resolution was carried with only one dissident.
Leeds Times Saturday 20th May 1882
The Bramley football club held its annual dinner on Monday evening at the Barley Mow Inn, Bramley. The report stated that 29 first and 28 second team matches had been arranged for during the past season, of which the first team had won 15, lost 9, drawn 3 and 2 had not been played. The second team had won 10, lost 4, drawn 4 and 10 had not been played.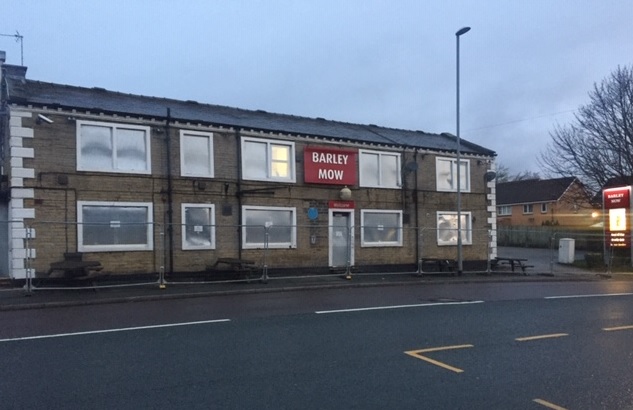 Leeds Times Saturday 28th May 1887
The Rev S.W.Cope, president, took the chair at a large attendance of members of the Bramley Football club, who assembled on Monday night to transact the annual business.
The annual report showed that the first team had been in the field 24 times, winning 9, losing 8 and making a draw of it in 7 instances. The second team out of 14 matches, won 6, lost 7 and drew 1. The accounts left a balance in hand of £67 2s 7d.