By John Baron
New park play equipment honouring a former West Leeds ice cream seller who passed away last year is due to be installed after Easter, Leeds City Council has confirmed.
As reported by WLD last March, Bramley mum Alison Arnison started an online crowdfunding appeal towards a new piece of play equipment in the shape of Mr Rossi's iconic ice cream van in Bramley Park. The crowdfunder, which is now closed, raised more than £260.
Councillors on the inner west community committee then agreed to pay an additional £10,000 towards the equipment.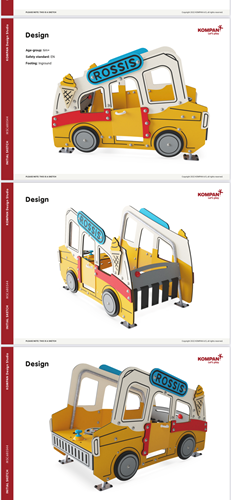 Mr Rossi – his full name was Vittorio Di Mascio – was well-loved in the West Leeds area, and for more than 40 years drove his trusty ice cream vans around the Bramley and Pudsey areas.
Repairs to a damage second second piece of equipment – an emoji discus – will also be carried out at the same time.
Mr Rossi's passing led to hundreds of tributes on social media at the time.
Update: This article was amended at 11.35am on 27 January to clarify that the emoji equipment was a repair rather than a new piece of equipment.