A Pudsey councillor is appealing for help to protect a popular public footpath by registering it as a public right of way. Cllr Richard Lewis writes:
I'm appealing for people who have used the footpath along the disused railway line from the tunnel entrance below the Fox and Grapes on Smalewell Road to Black Hey Farm on Tyersal Lane over the past 30 years to get in touch so it can be registered as a public right of way.
This will help ensure continued access should the land be purchased by anyone unsympathetic to its continued use by the community.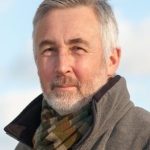 Some months ago the railway embankment which the footpath runs along was put on the market by its owners, Ogden's.
As the embankment had been used by walkers – and even horse riders many years ago – it was assumed that it was already a public right of way, but it became apparent that this was not the case.
I'm keen to put this right, but to start the ball rolling I need to show that it has been used by the public without interruption for 20 years.
This requires ten witness statements from people who have used the track over that time. I've used it regularly for 30 years, so I only need another nine.
I can be contacted on 0113 2567389 (home), 0113 3789005 (office) or by email (richard.lewis@leeds.gov.uk).