A Farsley and Calverley Conservative councillor has called on the council to review its controversial plan to allow more than 70,000 new homes to be built across Leeds in the next 15 years.
Councillor Andrew Carter has tabled a motion for debate at next Wednesday's full meeting of Leeds City Council, which features all 99 Leeds councillors.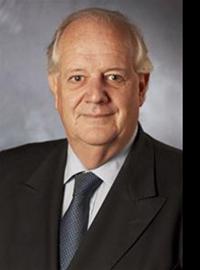 The city-wide plan identifies sites for thousands of new properties to cater for a population boom until 2028. It also allocates land for business use.
His motion reads:
"This Council recalls that all Opposition Groups on the Council opposed the administration's 70,000 housing target, regarding it as unrealistic and unnecessary. Council believes that these fears are now being realised.

"The ongoing issue of the city's inflated housing target and the recent findings on five year land supply mean that many Leeds communities face the prospect of unsustainable and unwanted housing development. This Council therefore resolves to immediately implement a review of housing numbers, while continuing to move ahead with the Site Allocations Plan. The results of this review should be reported to Executive Board at the earliest opportunity.

"Council further resolves to write to the Housing and Planning Minister calling for a suspension of the 5 year land supply requirement on Councils that are progressing quickly towards a Site Allocations Plan hearing.

"In addition, while generally welcoming the National Planning Policy Framework, we are concerned that it gives developers too much control over housing delivery. This Council calls on the government to consider introducing penalties against developers who are found to be land banking, and for a report to be brought to Executive Board outlining what more can be done in Leeds to address this problem."
The Dispatch reported in June 2015 how council chiefs rejected government statistics on projected population growth in the city, which showed that the number of households in Leeds is projected to rise by just 44,500 over the next 15 years.
The council says the highest allocation of new homes will be in the city centre and 'inner area' of Armley, Beeston Hill, Belle Isle, Gipton and Harehills, Hyde Park and Woodhouse, Hunslet and Seacroft.
They said the figures failed to take into account a number of local factors in Leeds.
Land allocated for housing in the Pudsey area also includes: Planned developments along Calverley Lane, 70 houses at Hill Foot Farm in Pudsey, 160 houses down Hough Side Road, Pudsey, 99 houses off Acres Hall Avenue/Troydale Lane in Pudsey and 206 units off Dick Lane in Thornbury.
Land allocated for housing in west Leeds also includes: Airedale Mills in Rodley, the former Wortley High School site and Wortley Low Mills off Whitehall Road.
The Dispatch reported earlier this summer how green belt land earmarked for a major housing development off Tong Road and Gamble Lane in Farnley may win a reprieve until at least 2028.