The new community-led Kirkstall Valley Farm is launching an appeal for volunteers to help make it a reality. Community reporter RAMONA GREEN has all the details of a forthcoming public meeting…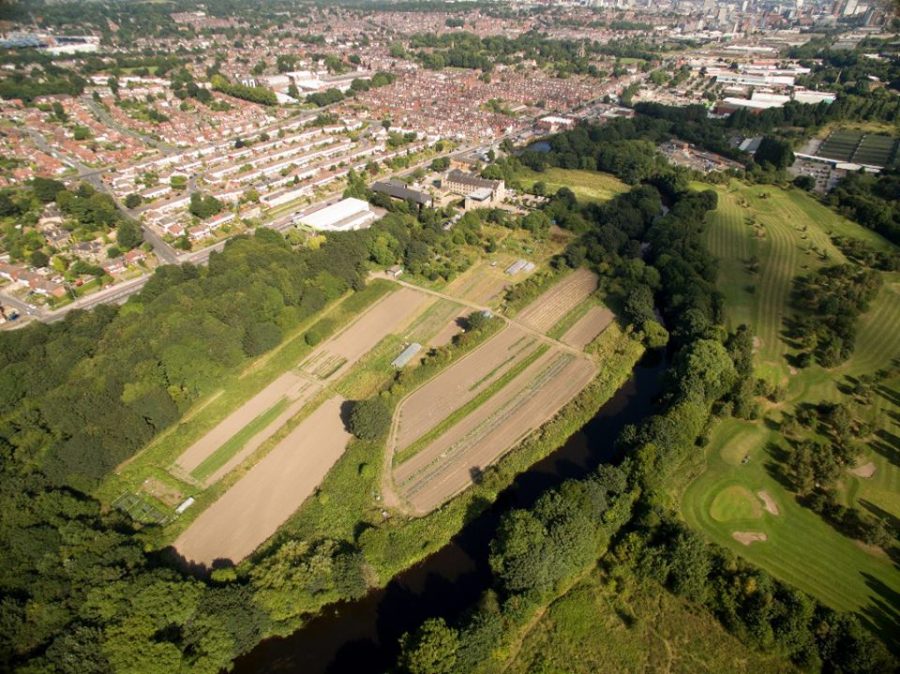 Kirkstall Valley Farm is a community and environment project based just off Kirkstall Road.
The vision is for a community farm where organic vegetables and salad can be grown, with the help of the local community.
As well as the obvious nutritional and financial benefits, it will also help to bring people together and hopefully tackle social isolation.
As well as the growing of crops, Kirkstall Valley Farm is also planning social events and community days aimed at everyone including families with children of all ages.
There will be musical entertainment at some of these events but this will be kept to acoustic style genres so as not to disturb the local wildlife and residents living around the farm area. Other great events planned include wildlife walks and forest school work.
Community organisation Kirkstall Valley Development Trust (KVDT), who are behind the farm project, also want to make the wider community aware that this is all aimed at them too.
Anyone and everyone in the West Leeds area and beyond are very welcome to come along once they are set up and fully running.
The lease between Leeds City Council and KVDT has not been signed yet so they can't erect any buildings until this happens. Rosie Atkins, Kirkstall Valley Farm's volunteer co-ordinator said today that this has actually given them more time to organise everything and so it is seen as a plus.
More volunteers are needed to help with some of these jobs. Kirkstall Valley Farm is hoping to start the volunteer roles by mid Spring.
In time, there will be a paid grower on site but this is not due to happen until the end of 2020 to the beginning of 2021. Also, because of the condition of the soil which is down to the fact that it hasn't been tilled or ploughed in so long and in part, down to the recent floods, they are not expected to be selling crops until at least another 18 months.
There are a number of jobs that they will need help with. Below are just some examples:
Land work (digging, planting, cutting back etc..)
Buildings (planning and preparing storage, social, toilet facilities and polytunnels)
Social events
Publicity/Social media
Wildlife (preservation and enhancement)
If you can help with any of these roles or similar ones and want to become a part of the Kirkstall Valley Farm volunteers, just come along to this meeting to hear more about it. The organisers will be breaking down all the roles and plans to make it easier to understand and follow.
The meeting will be held at KVDT's Community Hub, Unit 11 Kirkstall Bridge Shopping Park, between Pure Gym and Cancer Research Charity Shop. It is on Tuesday, 10 March from 7.30pm until 9pm.
If you cannot attend this meeting but want to help, contact volunteer organiser Rosie Atkins on r.atkins@yahoo.co.uk.  She'll respond as soon as she can after the 10th.
As reported by The Dispatch, farm fundraisers reached their £20,000 crowdfunding target in January. The crowdfunder also had an added bonus – a mystery benefactor has pledged to double the total raised, meaning Kirkstall Valley Farm will receive a total of £40,000.