Farsley has been declared one of the up and coming places to live by the Sunday Times. Here, Farsley resident Damon Cooper shines a light on why he finds it a special place…
An early evening walk through Farsley Town Street on a weekend this summer will confront you with busy beer gardens, from The Fleece to Number Thirty Three. 
It is a drinker's paradise with the more traditional boozy offerings from The Old Hall, Farsley Cricket Club and The Working Men's Club to a new edition in Amity Brew Co, a brewpub and the soon-to-be-opened St Jude's, run by the same people who own Grumpy's.
We have a bar crawl to rival some of the more well-known suburbs in Leeds for drinkers to enjoy. 
Our food is also great, with Puds & Grub offering a modern twist on pub favourites at The Nest Bar & Kitchen, based within Farsley Celtic Football Club.
The Nest recently had a visit from rising social media funny man Danny Malin, who kept many of us amused with his videos during lockdown and has since set up RateMyTakeaway, which is giving under-the-radar hospitality businesses a much needed boost after a difficult year. 
You're probably hungover at this point so why not pop by Coopers Coffee Shop or Mill Kitchen for brunch? 

Exciting food vendors keep popping up in car parks too! Whether that's Indian Express serving Indian street food at Farsley Farmers' Market next to St John's Hall, Yorkshire Cheese Grill and Eat Like a Greek swinging by Number Thirty Three or Farsley Fire & Smoke in the Sunny Bank Mills car park.
These are complemented by permanent town Street eateries Chinese Restaurant Win Bar, Turkish Mediterranean with Olive & Feta, and Sabrosa Street offering Mexican food and many more.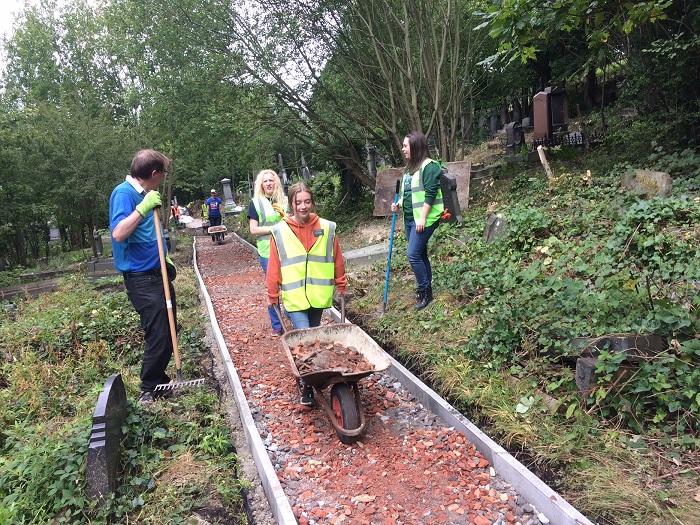 Even one of our graveyards is alive with volunteers maintaining and restoring Rehoboth Cemetery, a historic burial ground featuring war graves that was closed for years to the public but now becoming a real asset to the community.
From a plaque celebrating Farsley's connections to Aston Martin, Sunny Bank Mills is a historic site itself that has an archive museum, to a memorial garden on town street sharing the tale of Samuel Marsden who bought the first commercial wool from England to Australia. There's a lot for history buffs to unpack! 
And the Farsley Community Initiative continues to do great work with the Farsley Community Orchard, Friends of Hainsworth Park and Farsley Festival.
The Friends have have so far raised more than £30,000 through a variety of grants in addition to their own fundraiser, which they hope will net an additional £15,000 to make Hainsworth Park a destination place for play all year round.
Once a year (Covid restrictions permitting) we have a family friendly festival on the playing fields, which had to pause due to the pandemic. 
Underpinning a lot of this are enterprising locals like Dick, Choque and Howard who each have their own fantastic backstories that have since merged into one after meeting each another for the first time years ago to do something great for the village.
They've gone from organising the big festival party on Town Street, hosting pop-up events at Sunny Bank Mills and rejuvenating The Constitutional Club to returning to the mills with new 600-capacity venue The Old Woollen. 
Jane Kay and her team at Sunny Bank Mills Art Gallery have sparked a scene of their own, putting on exhibitions that are growing each year.
Alongside this we have children's author Kate Pankhurst inspiring the next generation via her studio at the mills, local artist Mel Davis is a particular inspiration with his bright drawings – plus many other creative businesses that call this place home and bubbling away to make the local industry tick.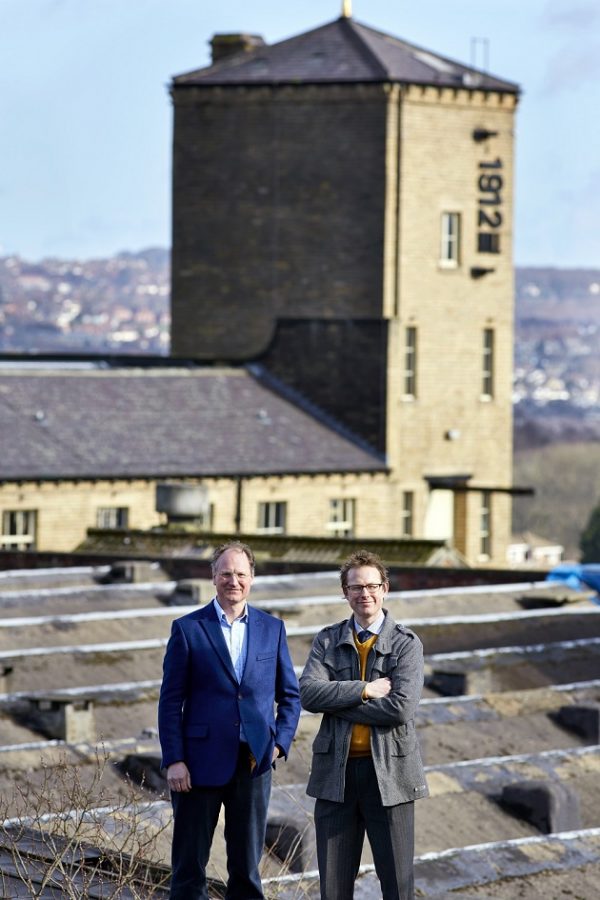 A lot of credit needs to be given to Sunny Bank Mills joint managing directors John and William Gaunt for bringing vision to a site that had to change when its initial source of income as a producer of fine worsted cloth ceased in 2008.
Sunnybank is a place so cool that the local brewery has even named an American pale ale after the mills! 
Alex from Grumpy's lifted all our spirits during lockdown with the "Faces of Farsley" project which promoted local artists whilst celebrating local key workers by having their faces drawn onto stickers and stuck around our village.
Our churches have been focal points to collect food for the vulnerable and Zulfi from Deeva Restaurant, prompted by his personal experiences of hunger, goes above and beyond feeding hungry families. 
What parts of Farsley make you proud? Tell us in the comments section below.