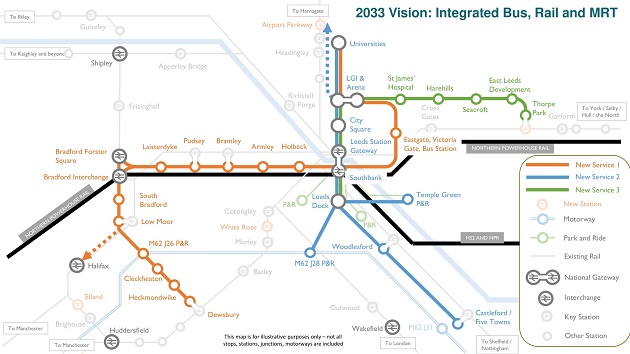 THE case for a mass transit system that would link Bradford to Leeds is being formulated by local transport bosses, writes Chris Young.
West Yorkshire Combined Authority recently proposed a "City Region Transit Network" that would create new public transport links in local towns and cities, including some areas that currently have no rail links.
One of the links would pass through the heart of West Leeds, providing some form of mass transit system which could [ass through Pudsey, Bramley and Armley.
The plan is a long-term one, unlikely to be completed until the 2030s, but the Combined Authority is preparing a case to submit to the Department for Transport later this month that will show the benefits of such a network.
The case will include details of how such a system would benefit the local economy and ease traffic congestion and pollution.
The authority says that while any such transport system would be costly, the "scale of benefits which it delivers are also high."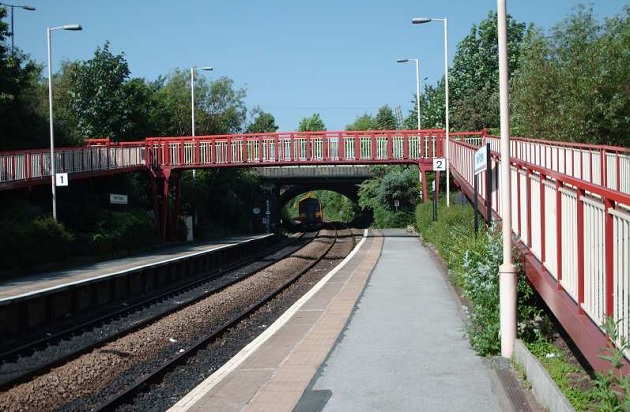 One of the lines that will make up the proposed system links Dewsbury to the University area of Leeds, via Bradford city centre. It would include stops in areas not currently linked to rail networks, including Heckmondwike, Cleckheaton, Junction 26 of the M62, "South Bradford" and Laisterdyke.
It would also include stops at existing stations at Low Moor, Bradford Interchange and Bradford Forster Square and Pudsey.
The Authority's Transport Committee will be given an update on the case on Friday, just a few days before the DfT deadline.
A report going to the committee says:
"Based on the forecast levels of demand, our future transport network is likely to require some form of mass transit system including Park and Ride, which is capable of transporting larger numbers of people than bus, bikes and cars can accommodate.
"The mass transit vehicles would be just one element of integrated future pipeline; the system would need to be integrated within the wider public transport offer, for example through bus services feeding the mass transit services. Bus will continue to have a very important role in the transport network.
"However, lessons learnt from elsewhere suggest that there are also significant challenges associated with delivering mass transit. These include for example, the scale of costs involved, integration with bus within the deregulated market, engineering / deliverability challenges, as well as ensuring value for money for both users and investors.
"Funding and financing is a major challenge both for development and construction – early identification of the funding strategy is essential. Whilst the cost of implementing mass transit can be high, the scale of benefits which it delivers are also high."
It includes details of mass transit systems in other cities, including the Luas in Dublin and the Manchester Metrolink.
And it says systems in Nottingham and Edinburgh have seen 10 per cent year on year patronage growth.
Read more on the West Leeds Dispatch's coverage on the mass transit system here.
____________
While you're here…
Producing your daily dose of West Leeds Dispatch comes at a cost!
There's the hosting of the website you're reading now, running our popular e-mail newsletter, membership of independent press regulator Impress, attending summer events, paying for equipment etc etc.
We need at least £200 a month just to break even – that's money currently coming out of the pockets of dedicated volunteers who are passionate about what's happening in our communities, connecting you with local groups and organisations as well as holding decision-makers to account and championing local issues.
And all that's BEFORE we even think about paying something for people's time – for instance, our editor puts in more than 24 hours a week in his 'spare' time to ensure The Dispatch publishes daily.
To put it bluntly, after nearly four years of daily publishing, we are not sustainable!
And we need YOUR help to continue …
For the cost of less than a couple of cups of coffee you can help support local community news and continue to give our communities a voice by taking out a subscription for just £4 per month (that's just a pound a week).
As a thanks you'll get your name on a roll of honour on our website. More importantly you will be enabling us to keep bringing you the news that matters about your neighbourhood.
Achieving a bedrock of supporters will give us a firm financial footing and help us plan for the future.
Supporting us couldn't be easier…
Just follow this link.
or set up a standing order with your bank:
Contact us on Paywestleedsdispatch@gmail.com if you'd like to do this.
Over to you …