There are 18 historic buildings or monuments at risk in West Leeds in 2018, according to a recent council report. History buff MARK STEVENSON's ongoing series this week puts the spotlight on Redcote Bridge …
I read that the area of Bramley called Whitecote Lane was so named because of the Royalist Whitecotes who camped nearby in the Civil War of 1642-1651.
I immediately thought that Redcote Lane in Burley must then be named after the New Model Army of Parliamentarians. The truth soon burst my bubble on that one – both Whitecote and Redcote pre-date the Civil War by hundreds of years.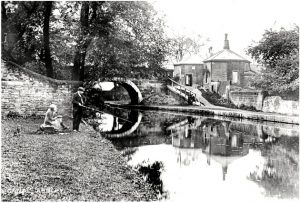 While I was looking this up I came across the fact the Redcote Lane gets its name from Redcote Farm, which once stood beside the towpath where Redcote Bridge is now.
The name derives from Rigg Cote (Ridge Cottage). The wood on the west side of the canal was called Ridge Wood, being on the slopes of Armley Ridge.
The bridge dates from around 1777 so this contradicts the fact that Benjamin Gott had it built when he bought Armley House, which wasn't built until 1781 and Gott did not buy it until 1804. Although he could have spent money on it as he used it on his way to work at his mills.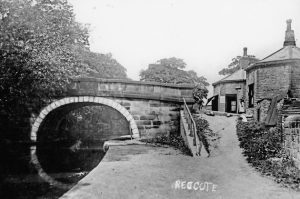 The bridge is the 224th bridge from Liverpool along the Leeds and Liverpool Canal and is listed and considered to be at risk.