Bramley Lawn Social Centre is again looking lovely. Its most recent yarnbomb installation comprises 32 separate flower garlands made up of an impressive 1,106 crocheted blooms! writes Debby Dean.
And it's nowhere near being finished!
Fun day and scooter rally
On Saturday 17th September, between 11-4pm, the centre is holding a community fun day and mod-themed scooter rally.
It will feature games, music, a cafe provided by Food Cycle, badge-making, scarecrow-building, nerf olympics, community stalls, and the opportunity to learn how to make pompoms and loom flowers to either add to the yarnbombing or pimp up the scooter rides in attendance at the event.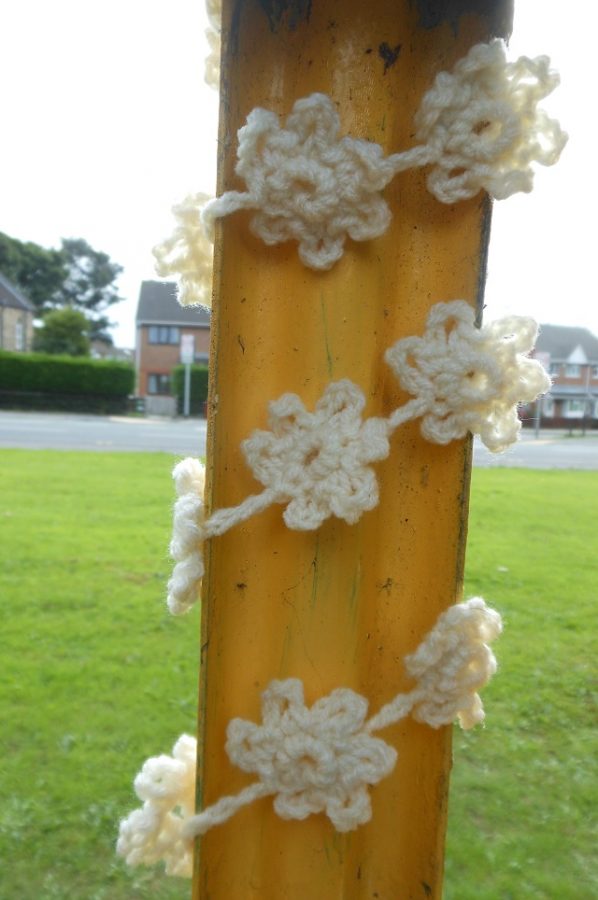 A mixture of foot-powered scooters, mobility scooters and the more conventional two-wheeled variety are welcome to this multi-generational fun day – as is anyone on foot or other wheels!