Last Saturday residents of Burley were treated to their first fun day held on Burley Village Green, writes Adele Rae.
The event was organised by Burley Top and Burley Village Community Associations.
Over 300 people attended and families enjoyed a variety of stalls, including a hugely successful hook-a-duck, face-painting, tombola and BBQ.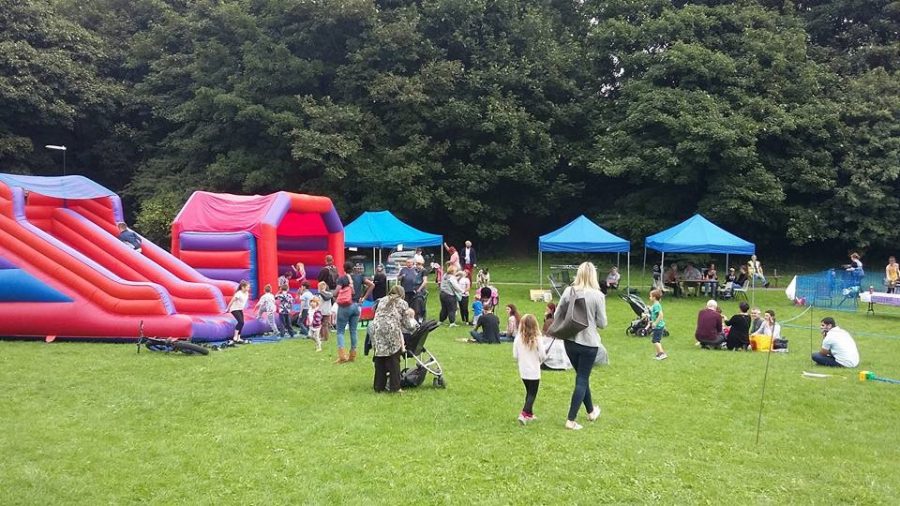 There was a light-hearted dog show in which every dog won a first prize! Parents relaxed in the sunshine whilst their children played on a free bouncy castle and inflatable slide.
Treasurer of Burley Top, Mick Park, said that he felt that it was important to provide the inflatables free of charge so that all families, no matter what their financial circumstances, could come meet their neighbours, socialise and enjoy the fun.

The aims of the event were to raise awareness of the local community groups whilst promoting Burley and creating a stronger local identity.
Reaction to the day was very positive and numerous people were keen that similar events are held in the future.
The two community groups intend to collaborate on future events, with a Scarecrow Trail planned for October half term and a Christmas Fair in late November.
The groups are keen to hear from anyone who would like to take part or get involved.
Burley residents can find further information on the Burley Top and Burley Village Community Association's Facebook pages.