Plans for a new mural in honour of Leeds United legends Jack Charlton, Norman Hunter and Trevor Cherry overlooking Pudsey Market Place have sparked a passionate debate on social media. As reported by WLD, a planning application has been submitted by Farsley artist Nicholas Dixon for a mural on the back wall of the former Junction public house. Here are some of the letters WLD has received on the topic…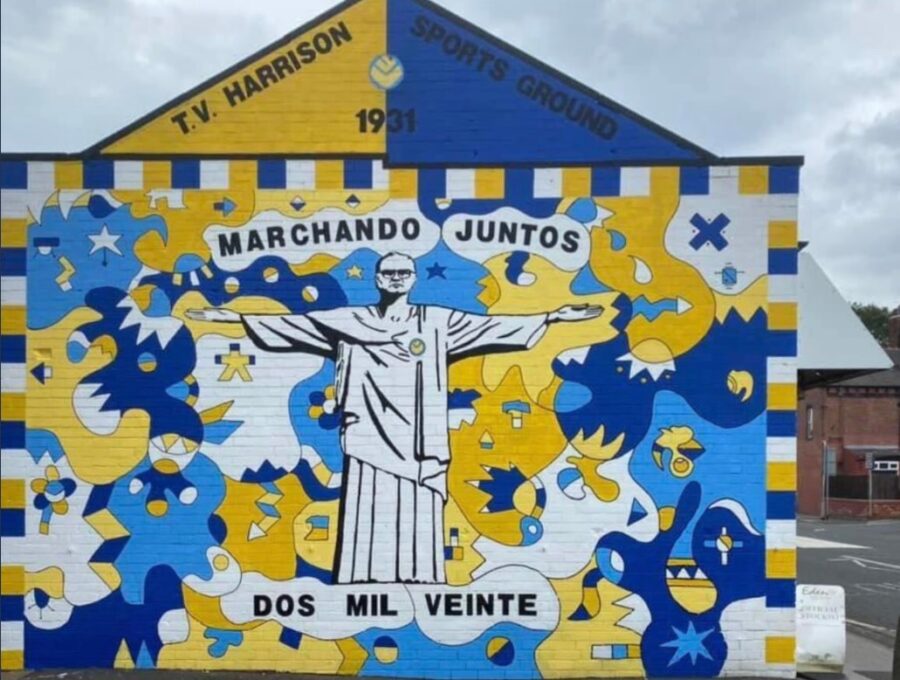 Dear Sir,
I read with interest the article re: proposed mural in Pudsey market area. I am agreement if done well it would brighten up a dull area, especially on that specific wall.
I do feel, however, I more specific Pudsey theme should be adopted. I am inclined to agree Len Hutton, Pudsey Bear and even the mythical Treacle mines would be appropriate.
As a newcomer to Pudsey, I appreciate my views do not have the same standing as longer standing residents should have but having been a "ruddy Southern" for 65 years I feel Pudsey has a lot to be proud of.
Your friendliness and quality of your beer alone are worthy of praise!
Regards, Nick Noy
Mural's a good thing
Dear Sir,
I love the idea of a Leeds United mural in Pudsey Market Place. Well done to the artist and local businesses and market traders for championing this! It's got to be better than a plain wall and will hopefully draw people in and support our local market traders.
Yours, Stuart Newton