Plans for a new mural in honour of Leeds United legends Jack Charlton, Norman Hunter and Trevor Cherry overlooking Pudsey Market Place have sparked a passionate debate on social media.
As reported by WLD on Friday, a planning application has been submitted for a mural on the back wall of the former Junction public house. It would be based on three images of Jack Charlton lifting the FA Cup, with Norman Hunter to his left and Trevor Cherry on the right.
But the proposals – from Farsley artist Nicholas Dixon – have sparked a debate, with hundreds of comments posted on social media platforms.
A poll started yesterday on Pudsey Born and Bred Facebook page has more than 1,200 votes – with 611 people in favour of the Leeds United mural, 559 saying they'd like a mural but not football and just 52 voting for no mural at all.
Paul Parker was in favour of the football mural. He said:
"I think it's a great idea! Good for the artist in question getting off his backside and doing something which will bring new people to the struggling market and brighten up what is currently a large dull wall. And good to see local businesses and market traders getting behind it. We need more ideas like this in Pudsey!"
Sue Rossiter had different ideas. She said:
"If it is the same as the one in Wortley that would put me off visiting Pudsey Market Place, let the people choose something decent."
Donna Burrows said:
"Why not have the football mural – and then one that's Pudsey specific for the wall on the other side of the market. As I see it, no one else has bothered to do something to brighten the place up. Those that object to the football theme can set about organising a different mural."
Claire Tyson was similarly against football theme. She added:
"Why does it have to be football? Not my cup of tea. Would be nice to have something colourful though."
Other suggestions included something more Pudsey-related such as Pudsey Bear, the town's famous cricketers like Len Hutton – or even humorous ideas such as Pudsey's fictional treacle mines.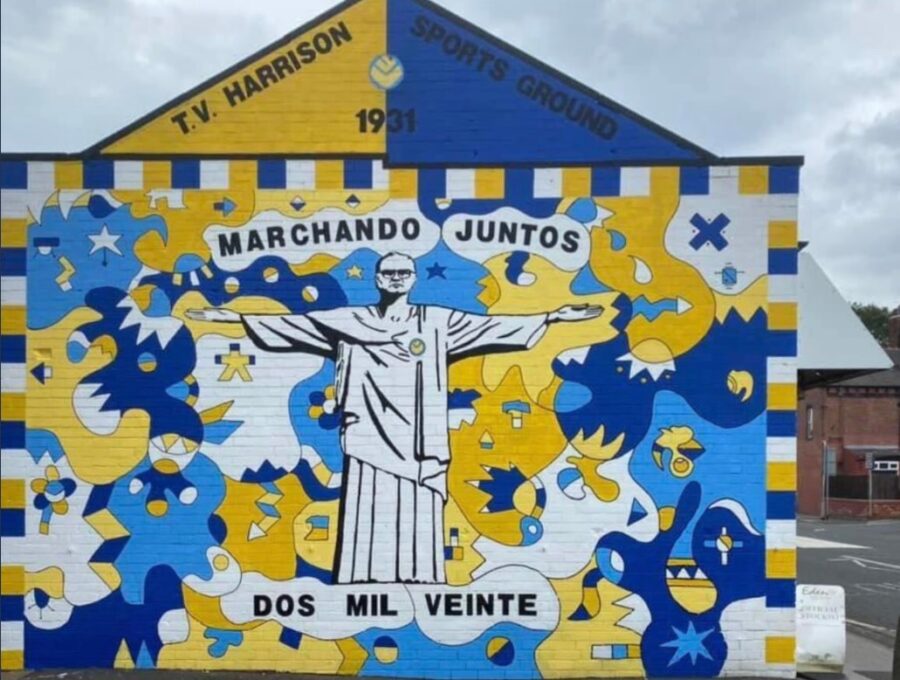 Artist Nicholas Dixon recently completed the popular Bielsa the Redeemer mural dedicated to Leeds United boss Marcelo Bielsa in Wortley. All three players on the proposed Pudsey mural passed away this year.
In a design statement accompanying the application, Mr Dixon says he has the support of local businesses and stallholders, and said the proposals would lift the area and give Pudsey Market a much-needed boost.
The proposal is backed by the Leeds United Trust, which is providing part of the funding along with local businesses.