September is now upon us and, like our local pupils and students, MPs are getting their pencil cases ready for the new term, writes Leeds West MP Rachel Reeves.
August has definitely been a month of celebration in west Leeds, with Olympic medal successes for our very own Jack Laugher and Nile Wilson and many young people across the area receiving their GCSE and A Level results.
Kirkstall 'showing recovery'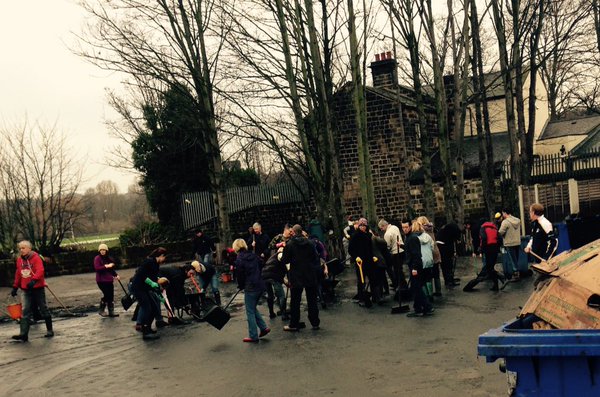 There was also lots of good news coming out of Kirkstall last month, with The Kirkstall Bridge Inn being awarded Leeds CAMRA Pub of the year for the third time in a row and news that the Sheesh Mahal on Kirkstall Road is now due to reopen this autumn.
Huge congratulations goes to John Kelly from the Bridge Inn and Azram Choudhry at the Sheesh and all their staff.
Whilst Kirkstall is showing recovery from the floods, there is still more to be done to ensure river defences are secured for the stretch of the Aire from Newlay to the City Centre.
I am meeting the new Secretary of State for the Environment, along with all eight Leeds MPs, to discuss the delayed Flood Resilience Review and issues such as the difficulties obtaining flood insurance faced by businesses in Kirkstall and elsewhere.
Armley Festival success
In Armley I was thrilled to be at last month's festival, the first of its kind to be held in some years.
It has been a year since I launched my consultation on what needs to be improved on Armley Town Street and the festival is one of the major developments that has taken place since then.
Thousands of people turned up to Town Street on a perfect summer's day to have fun and show that Armley is home to great businesses, organisations and people.
There were displays from the police, the Royal Navy, many stalls from local charities like Armley Helping Hands and some fantastic food from local restaurants on offer for festival goers.
A huge thanks goes to all the hard working volunteers who put in their time and energy to create what was a truly brilliant event. A special thanks goes to Glen and Gudrun from All Together Armley for leading the way on making it happen.
There is now some really important work being facilitated by All Together Armley to make sure Town Street is improved that I hope to update you on in my next Dispatch column.
Charity swim
It was also really great to present a cheque for £5463.75 to Wheatfields and St. Gemma's Hospices, who I did my charity swim in Windermere for with local Leeds councillors (including Kirkstall's Lucinda Yeadon) in June.
Seeing the work our hospices do, meeting the staff and listening to the individual stories really shows what an amazing service they provide for our city.
Rachel Reeves
MP for Leeds West
[T] 0113 255 23 11
[E] Rachel.reeves.mp@parliament.uk