In her first column of 2021, Leeds West MP Rachel Reeves writes about headteachers' frustrations during the Coronavirus pandemic, the importance of strengthening mental health care in West Leeds and much-needed work at Farnley Reservoir.
Walking off Covid-19 Lockdown Blues
Due to increasing COVID-19 rates, the country has again been placed into a national lockdown for the third time. There is such a feeling of "here we go again" that I know it is very hard to remain upbeat for many people.
However, on the positive side, the guidance says that we are allowed to exercise outdoors once a day and upping my exercise is certainly high on my agenda, not least because of the physical and mental health benefits exercising outdoors provides.
Luckily, West Leeds has some fantastic outdoor spaces, and whilst some areas are now out of bounds such as outdoor gym equipment, there is still plenty to enjoy.
Farnley Park has always been a wonderful open space – and the new saplings planted there are evidence that the council has started on its ambitious project to plant almost six million trees in the next 25 years as part of plans to make the city carbon neutral by 2030.
Another favourite of mine is Bramley Fall Woods, which is surely one of the best bluebell woods in the entire country. Of course, it's too early to see any bluebells just yet, but it's still a lovely place for a walk at any time of year.
Newlay and Whitecote Residents Association (NAWRA) has recently worked with Leeds City Council's Parks and Countryside Department to launch a Fairy Doors project in Bramley Fall.
Fairy doors seem to have sprung up everywhere recently, but it's great to see that NAWRA have worked with the council to ensure the installation of these magic doors doesn't inadvertently cause any damage to trees.
You can find out more about the project, and keep tabs on its progress, on the NAWRA Facebook page. I have been decorating doors with my two young children and am looking forward to seeing them in place.
Blue plaques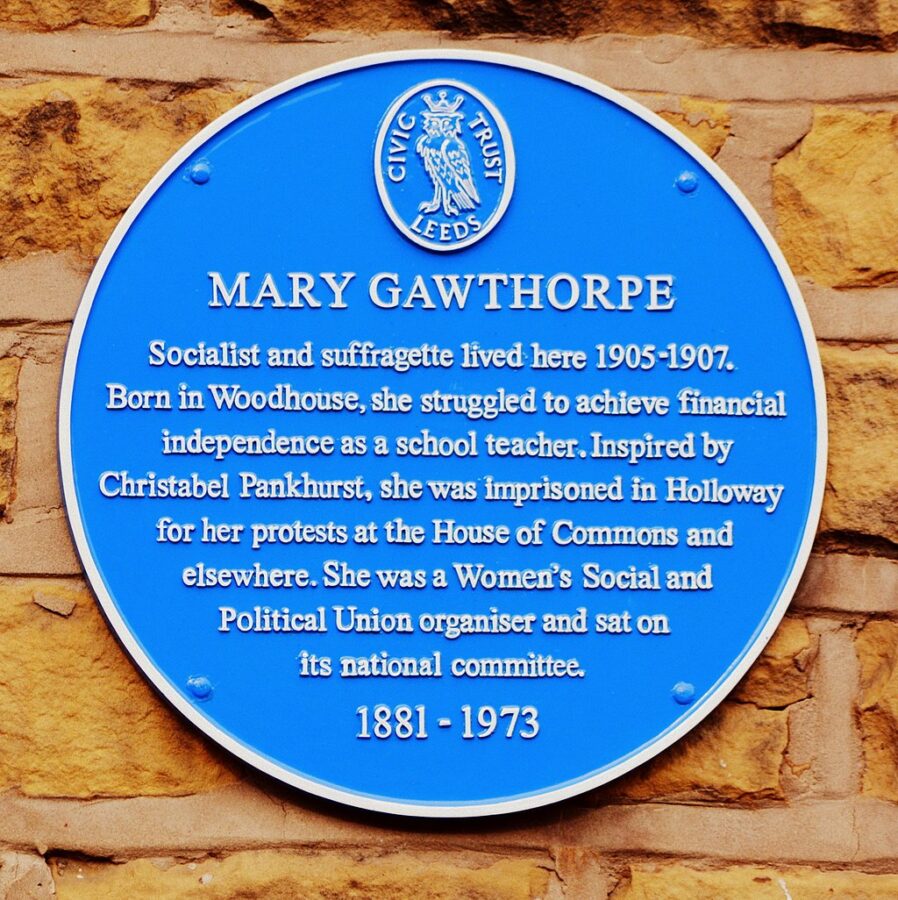 I also love the history of our streets. As I have a particular interest in women in politics, I am especially fond of a walk along Warrel's Mount in Bramley, which leads to the Blue Plaque placed in commemoration of the suffragette and trade unionist Mary Gawthorpe, who qualified as a teacher in her home of Leeds and taught at Hough Lane School in Bramley.
If you would like to find more about this and other Leeds Blue Plaques, the Civic Trust have just released a book: Blue Plaques of Leeds: The Next Collection. You can order a copy at: leedscivictrust.org.uk.
So, there are plenty of opportunities to up the step count in our wonderful city and discover new places to see.
Strengthening Mental Health Care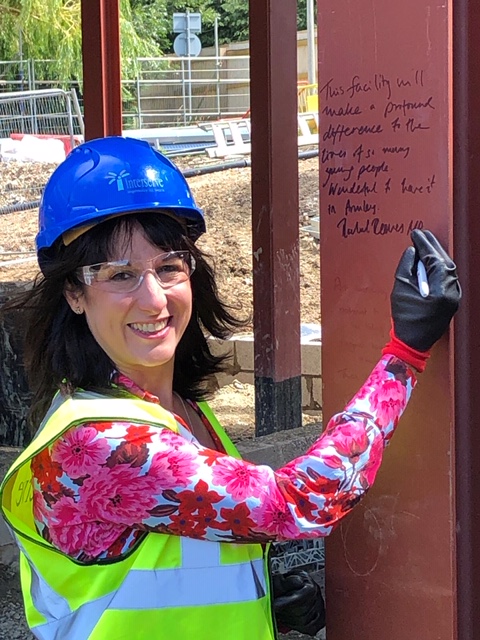 Early last year in pre-Covid times, I was privileged to sign a steel girder during the construction of the new child and adolescent mental health unit at St Mary's Hospital in Armley. Following a consultation with a range of young people, the new unit has been named Red Kite View.
Having local, fit for purpose mental health provision is long overdue and I know will play a vital role in helping support people in these challenging times. One consequence of the pandemic has been the impact on people's mental health. As we emerge from the worst of the pandemic, this is clearly one area that will become even more important in the months ahead.
Red Kite View is a very welcome development and will be an important new part of the community. Hopefully, I will be able to visit and see their work at first hand when it opens later this year, provided Covid restrictions are eased.
You can read more about it via WLD here.

Headteachers' Round Table
My half-termly meeting with school leaders went ahead last week – via Zoom.
We usually meet in the last week of each term, but we brought this meeting forward in response to the last-minute Government announcements about schools closing. It's incredibly frustrating for our school leaders and parents to find out about these major decisions and sudden U-turns from social media or the television.
The Government needs give teachers and parents far more clarity about its plans.
I invited Wes Streeting MP, Shadow Minister for Schools, as a special guest to our meeting. And, after a question and answer session, I know he came away with lots to think about.
School leaders are the experts in this area and feel that so far they have not had a voice. So, they were very glad of the opportunity to be heard. Heads, through no fault of their own, are on the receiving end of many parents' frustrations at the moment.
As one headteacher put it:
"I don't feel like a headteacher at the moment – more like a complaints manager."
I know that all school staff in Leeds West are working extremely hard in very difficult circumstances, with the best interests of our children at heart.
I'm sure I speak for parents everywhere when I say we are all very grateful for all they are doing. I'm currently home schooling my two young children, so my respect for teachers has grown even more!
On a positive note, it's been good to see that on the whole children in Leeds have not been affected by the disgraceful Free School Meal hampers with their meagre portions that were being distributed elsewhere in the country. Well done to Leeds City Council on all the work they have done to ensure that local children do not go hungry.
Have Your Say on Local Library Services
Leeds City Council is undertaking a public consultation before finalising its budget for the next financial year. One of the proposals is to reduce Library and Community Hub opening hours.
I know that Leeds City Council, like many local authorities, has been hard-hit due to the pressures of Covid-19 and funding cuts from central Government.
I understand the dilemmas faced by the Council and finding the balance is hard to strike, but I know how integral both the Armley and Bramley Libraries and Hubs are to the local community.
In 2014, I campaigned for the Armley Library hours to be extended because understand how the hubs and libraries are a lifeline for so many people who rely on their services.
Please respond to the consultation and make your views heard on the matter so that the council can get as much feedback as possible. You can submit your answers by following this link: www.leeds.gov.uk/LibraryHoursConsultation.

Maintaining Farnley Reservoir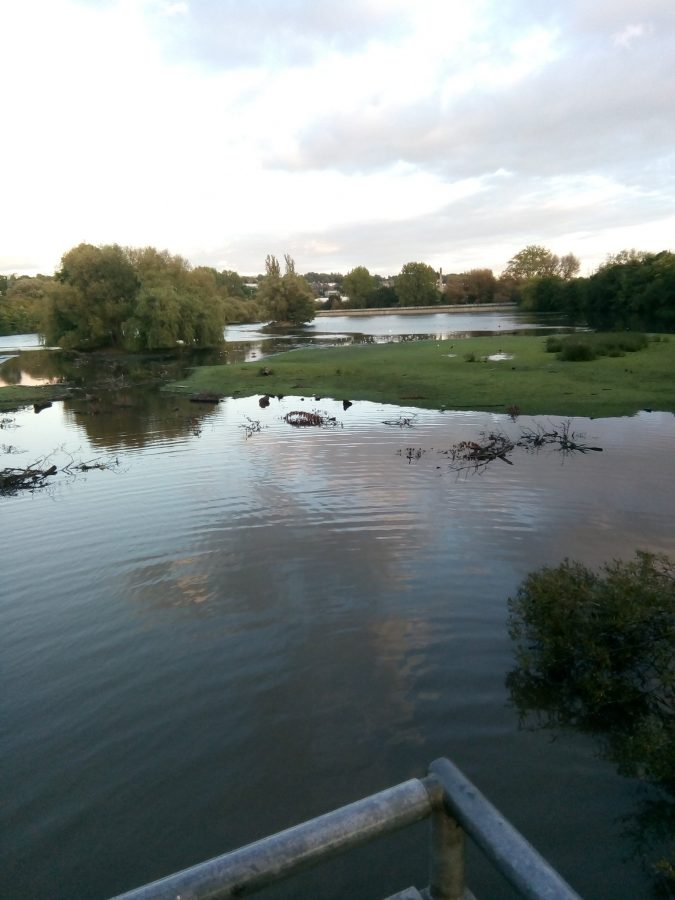 Work is due to start on maintenance work on the dam at Farnley Reservoir.
Contractors Stonbury Limited are due to start work very shortly. This should take four weeks, although the work is weather dependent – so, if it rains heavily it may take longer. 
The water will be drained, with any fish safely relocated. The water level will be restored once the work has been completed. For safety reasons, a section of the footpath will be closed while the work is carried out.
While signs will be put up, Yorkshire Water have asked me help spread the word that it is not safe to walk across the empty lake as this will contain deep wet mud.
Finally, I would like to wish you all a Happy New Year.
As part of the local Hero Awards I instituted last year, I heard so many stories of community support and together I am certain our friends, neighbours and wider communities will once again rally to the cause and help each other through these difficult times.
If I can help in any way, please contact my office – on 0113 2552311 or e-mail me at rachel.reeves.mp@parliament.uk.