A national report into tackling flooding following the Boxing Day floods across the country was released last week.
The National Flood Resilience Review, which identifies more than 500 primary sites under threat of flooding, has already come under fire for 'barely' mentioning Leeds.
Here, Leeds West MP Rachel Reeves, whose Leeds West constituency saw parts of Kirkstall and Kirkstall Road submerged under several feet of flood water from the River Aire, argues the review lets down local residents and businesses.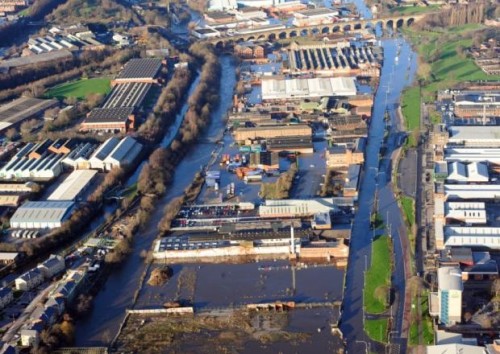 Flood victims will not sleep any easier after reading the Government's blueprint to avoid a repeat of last December's nightmare.
The long-awaited National Flood Resilience Review was finally published with a promise to spent £12.5 million on mobile barriers and water pumps – a temporary solution to a perennial problem.
Thousands of people were forced to leave their homes when the floods hit Yorkshire. Businesses were forced to shut. People are still struggling to get affordable insurance and remain fearful of floods this winter.
We all saw at first hand the stress and heartache among communities who thought they were protected only to find themselves bailing out their homes and businesses to save their possessions and livelihoods.
The scars left by those floods remain and people in Leeds, York, the Calder Valley and other flood-risk areas are understandably fed up by the Government's failure to outline what it plans to do.
The 141-page report from Environment Secretary Andrea Leadsom offers precious little to worried householders and local firms in terms of concrete solutions.
There is barely a mention of the floods in Leeds, while the floods in Calder Valley – where more than 2,200 homes and 1,600 businesses were seriously affected – merit only a "case study" in the report.
According to that case study, a 20% increase on the rainfall that hit the area would mean "up to 400 more properties would be flooded in the Mytholmroyd area and a similar number in Hebden Bridge".
That's an alarming prospect for people living in the area whose fears will be shared by thousands across Yorkshire.
Yet the Government's review offers almost nothing in terms of help. There are no details on when and where the temporary flood barriers might be installed. There is no offer of help for those unable to get affordable flood insurance. And, there is no reassurance for those hoping they will not be washed out of their homes again this winter.
It is simply not good enough for ministers to recognise the problem but fail to come up with the solutions, investment and willpower to tackle it.
Before the last general election, there was much talk of the Northern Powerhouse and pledges of more investment in the region.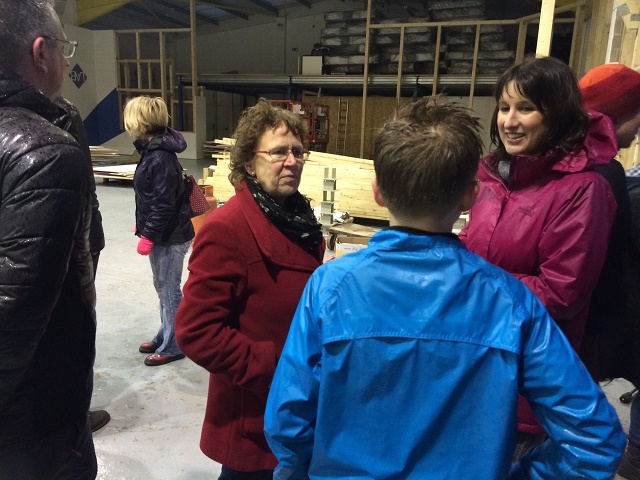 When it comes to the crunch, the Government has failed to deliver and give people the protection they so desperately need.
Yet, it appears to be a different story for communities in the South.
Just down the River Thames from Prime Minister Theresa May's Maidenhead constituency, £8.5 million pounds is being poured into a single anti-flood scheme in Buckinghamshire at Marlow.
In 2012, eight properties were flooded in Marlow, according to the Environment Agency.
In the Marlow floods of 2014, 23 properties were flooded – compared to the huge number of properties affected in Yorkshire. Could there be any starker evidence of the North-South divide when it comes to investment?
Nationally, more than 500 key infrastructure sites across England are still vulnerable, according to the review.
As well as the £12.5 million on new temporary defences, the Environment Secretary said the Government would invest £2.5 billion by 2021 on anti-flood schemes.
The report talks in general terms about working with water companies, Government agencies, local authorities and householders to minimize the risk. But it is woefully short on detailed measures and there are too many unanswered questions.
The Government needs to accept responsibility instead of just diverting the problem to other bodies.
Will anti-flood barriers and high-volume pumps be in place before the next floods hit? What are the long-term solutions to stop these deluges in future? What help can householders and businesses get in terms of "flood-proofing" their properties and securing affordable insurance?
Since the floods almost nine months ago, I have pressed Government ministers to answer these questions and prevent a repeat of their horrendous impact.
Along with the Leeds MPs, Leeds City Council leader Councillor Judith Blake and Leeds City Council chief executive Tom Riordan, I will be meeting the new Floods Minister Therese Coffey next month to seek reassurance for my constituents.
I will be seeking a cast-iron commitment from her that adequate defences are in place in time for the winter and that everything possible is being done to combat future floods.
We need to know whether these temporary barriers will be high enough to contain the floods and that the most vulnerable homes can benefit from the latest protection systems.
But the Government must offer more than a sticking plaster remedy.
The people of Yorkshire should not be forced to rely on a mixture of sandbags, pumps, temporary barriers and crossing their fingers in the hope they can avoid being flooded out.
The difficult truth the Government has to face is that it has to get a grip and come up with a permanent solution to a problem that is not going away.