An empty office block near Dawsons Corner could be transformed into flats if developers get the go ahead.
As reported in April, developer Iqbal Singh wants to turn the northern part of the car park at the empty Dawsons House office block into ten terraced duplex apartments and undercroft car parking. The application has recently been redesigned to accommodate council concerns about drainage.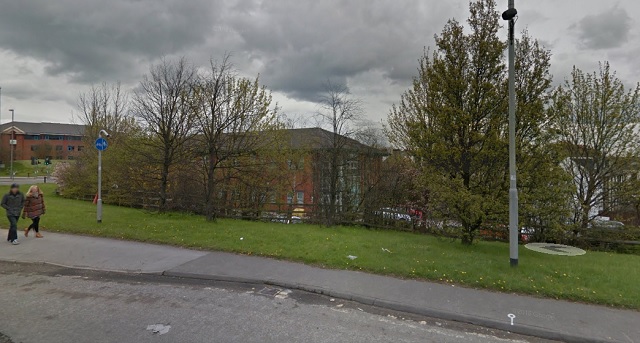 Now Mr Singh has this week submitted another application to change the use of the disused office block into flats. A planning statement accompanying the new application says:
"Although the redesign has been acceptable in principle, the planner said that there would be insufficient car parking remaining for the existing Dawson House office."
Mr Singh says the office building could accommodate 19 flats and has asked that the change of use application be assessed by the council in conjunction with the earlier application for 10 apartments.
The new application can be viewed – and commented upon – here.
Dawson House is part of the original Green Flag group of buildings. The headquarter offices at the other side of the road are currently being redeveloped into more than 100 flats.