Plans for ten apartments opposite Dawsons Corner in Pudsey have been submitted by developers.
Iqbal Singh wants to turn the northern part of the car park at Dawsons House office block, off Owlcotes Lane, into ten terraced duplex apartments with shared amenity space and undercroft car parking.
The office block, which has been empty for some time, is unaffected by the plans.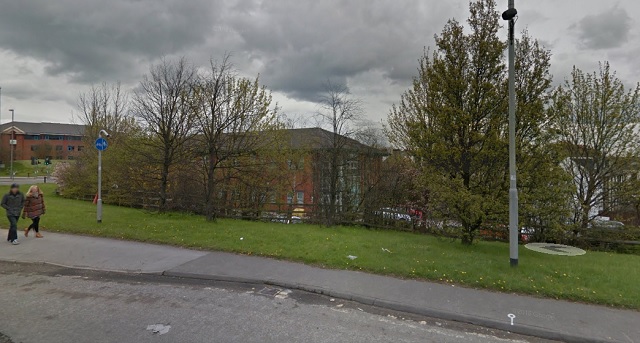 A design statement submitted with the application says:
"The new linked duplexes will provide a physical contribution back to the local area and create a social vibrancy – but … will enhance the Owlcotes Lane area visually and assist with the local economy boost."
The statement concludes:
"Most importantly, the proposal will set a benchmark for the vacant office to be let. If not, then the existing Dawson House will also later be 'change of use' to apartments."
But the proposals have already received an objection from council highways officers. In a separate report, they say:
"The site has a three-year permission for use as a public car park, this use must cease if the office is ever occupied. The proposed building would remove 26 parking spaces from the site, leaving the office building with only 28 spaces. If the office were to be fully let the shortfall in car parking would be detrimental to other road users and pedestrians.

"In addition, the proposal also fails to provide safe pedestrian access or adequate car parking and turning provision for the proposed development."
The proposals can be read in full – and commented upon – here.
Developers Sekhon Firth have planning permission to turn the former Green Flag offices, over the road at Dawsons Corner, into 139 flats.