Angry Pudsey residents have shared photos of what they say is 'shoddy' work by contractor employed by Leeds City Council.
Dozens of householders took to social media to com[plain about the poor finishing of road resurfacing works on Thorpe Road, South Parade, Pembroke Road, Littlemoor Cresent and others in the town.
Pudsey resident Steve Glover shared a raft of photos with West Leeds Dispatch highlighting problems with the work. He said:
"Last Friday we had contractors working for Leeds City re-surface our road – Thorpe Road in Pudsey. I am holding back when I say the result is absolutely dreadful!"
Here are some of the images: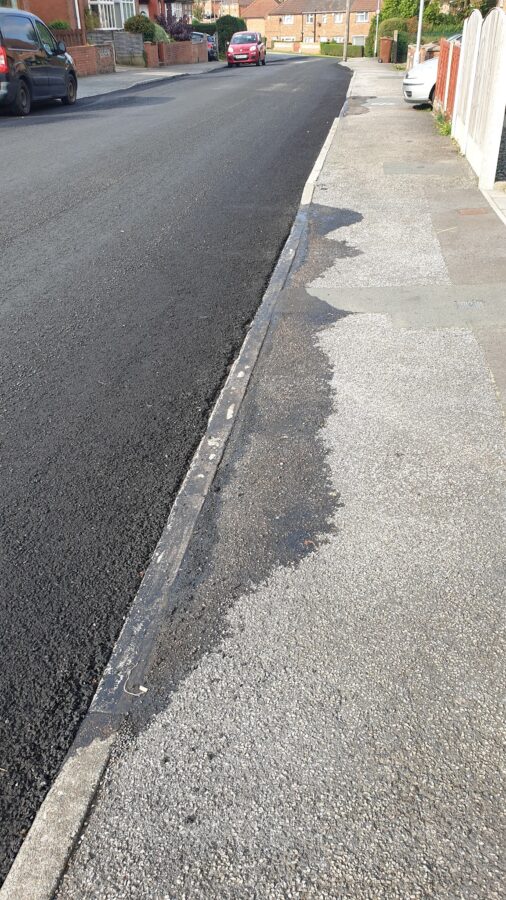 Images of work on Littlemoor Cresent were also shared on social media:
A Leeds City Council spokesperson acknowledged some of the work had failed to meet expectations and said the authority was confident the contractor will make good all sites where there are issues.
Work to tidy roads in the Littlemoor area will start next Saturday – 26 September – with work including laying another layer of micro over a section that's particularly poor and the cleaning the footways and kerbs.
The matter is also being investigated by Pudsey councillor Simon Seary (Cons).