Flytippers have been condemned for dumping rubbish and waste on Troydale Lane overnight last night.
The road was closed for several hours this morning following the dumping as members of the community and a Leeds City Council crew cleared the rubbish.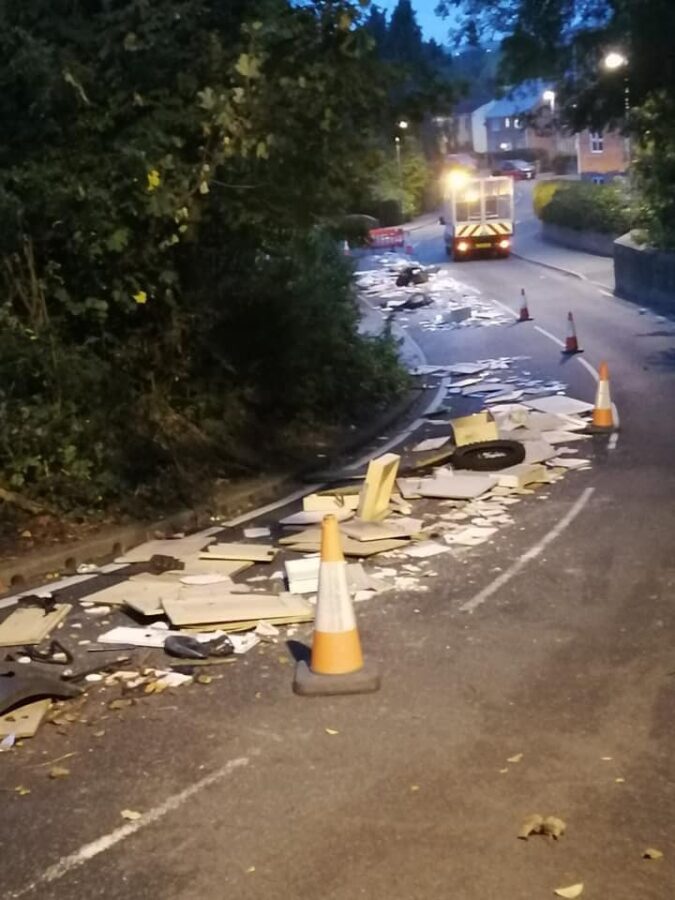 One Troydale resident, who asked not to be named, told the Dispatch:
"It's not the first time this has happened, but it's the worst. They're lucky that hasn't caused a serious accident in the dark – there are some stupid, inconsiderate people about. We need some cameras up to deter theSE TRamps."
Cllr Simon Seary (Cons, Pudsey) has contacted the environmental enforcement officer and the cleaner neighbourhood team to thank them for helping to clean up the mess and also ask what measures can be put in place to reduce the fly tipping along Troydale Lane.
The Pudsey Ward boundary stops at the beck, and Cllr Seary added Pudsey councillors will work closely with the Farnley and Wortley councillors to address this long-term problem.