Leeds City Council's expected £118m budget gap for next year has been described as "partly self-inflicted" by a West Leeds Tory politician, writes Richard Beecham.
Documents went public earlier this week showing the authority is expecting a £118m shortfall in its finances for 2021/22, while also needing to find an extra £52m of savings before the end of the current financial year in March.
And, while the leader of the council's Conservative group accepts much of the shortfall is due to extra pressures and lost revenue caused by Covid-19, he added that the council had only itself and "poor financial management" to blame for much of the financial black hole.
The figures were revealed in a report set to go before next week's decision-making executive board, showing £66.1m of the £118m was due to the ongoing impact of Covid-19.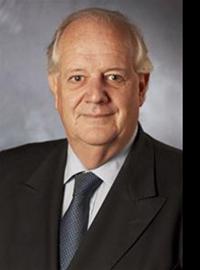 Calverley & Farsley councillor Andrew Carter said:
"What Leeds residents should remember, even before the impact of Covid-19 and due to poor financial management by the current administration, is that the Council faced difficult financial decisions and obviously that situation has been made a lot more difficult by the impact of the pandemic, which is undeniable.

"However, a number of home-grown chickens have now come home to roost and the report going before Executive Board next week highlights that of the £118.8m projected budget gap £59.7m, so approximately half, were pre-existing pressures linked in part to debt management that are not related to Covid-19. It is clear that there is now a major financial challenge in Leeds but it has to be recognised that some of it has been self-inflicted."
The council said it has so far identified £32m of savings for next year, which could lead to a loss of around 478 jobs. This would also still leave a funding gap of more than £86m, about which further announcements are expected later this year.
This is all in addition to a funding gap of £52m the council currently faces for the rest of the 2020/21 financial year, due to extra pressures from Covid-19.
The leader of Leeds City Council said the authority was in talks with the government on whether further help could be offered to Leeds.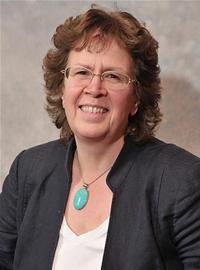 Speaking on Wednesday, Coun Judith Blake (Labour) said:
"In what has been an extremely difficult decade for local authorities, we have proved here in Leeds that we are a prudent, financially well run council.

"The impact of coronavirus has had an enormous impact on our financial position. Not only in terms of the costs to tackle Covid-19, but on many of our revenue streams that help provide the funding we need to fund vital front-line services.

"While welcoming the assistance offered so far by government to meet the costs of coronavirus, it simply does not go far enough when you also consider the significant cuts made to our central grant funding since 2010.

"We are therefore in talks with the government to discuss what else they can do to help because without additional assistance, there is a threat of big cuts to services.

"These financial reports to executive board set out the stark financial position we face, and a number of steps we intend to move forward with to mitigate the impact of the budget gap in the next financial year. We will do everything in our power to ensure that our front-line services supporting the elderly, vulnerable and all those in need continue to be protected."
The report will go before Leeds City Council executive board members on Thursday, September 24.