A Leeds-based campaign group is backing calls for an urgent review of plans to build around 70,000 new homes acrosss the city.
The Save Leeds Green Belt campaign is urging all 99 councillors to put party politics aside and support Concervative councillor Andrew Carter's motion to review the number of homes needed in Leeds.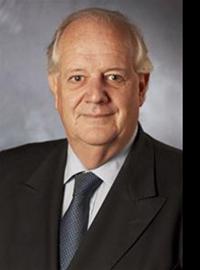 The Farsley and Calverley councillor has called on the council to review its controversial site allocation plan, which identifies sites for thousands of new properties to cater for a population boom until 2028. Cllr Carter has tabled a motion for debate at Wednesday's full meeting of Leeds City Council.
The motion says current plansd are 'unrealistic and unnecessary'.
Save our Green Belt is urging anyone against the proposals to sign an open letter via e-mail and send it to their local councillors. A spokesperson said:
"You can help save Green Belt land in your area and across Leeds by sending the following quick e-mail. It asks Leeds city councillors to support a new White Paper proposal to review the inaccurate housing target, which is currently resulting in the unnecessary permanent loss of Green Belt sites all across Leeds."
The full list of green belt areas affected can be found here.
The letter reads:
"Dear Councillors,

I write to formally request you, as an elected representative of the city of Leeds, support WP1 presented by Councillor Andrew Carter.

The Green Belt and green space across the City of Leeds is under attack by speculative developers seeking to exploit the 5-year land supply anomaly for their own financial gain with little or no regard for the true housing needs of the city and the wellbeing of its electorate.

In summary, the white paper proposes:

• The immediate review of Leeds housing numbers
• The council write to Housing and Planning Minister calling for a suspension of five-year supply requirement on councils that are progressing towards a site allocations plan hearing

The Green Belt and its green infrastructure is the city's most valued asset, not only for preserving the unique rural character of the city, but also for the health and wellbeing of ALL citizens of Leeds.

We respectfully demand on our behalf and for the good of Leeds and its citizens you put party politics aside and support this white paper.

Yours faithfully…
You can contact your local councillors via the Write To Them website.
The Dispatch reported in June 2015 how council chiefs rejected government statistics on projected population growth in the city, which showed that the number of households in Leeds is projected to rise by just 44,500 over the next 15 years.
They said government figures failed to take into account a number of local factors in Leeds.
The council says the highest allocation of new homes will be in the city centre and 'inner area' of Armley, Beeston Hill, Belle Isle, Gipton and Harehills, Hyde Park and Woodhouse, Hunslet and Seacroft.
Land allocated for housing in the Pudsey area also includes: Planned developments along Calverley Lane, 70 houses at Hill Foot Farm in Pudsey, 160 houses down Hough Side Road, Pudsey, 99 houses off Acres Hall Avenue/Troydale Lane in Pudsey and 206 units off Dick Lane in Thornbury.
Land allocated for housing in west Leeds also includes: Airedale Mills in Rodley, the former Wortley High School site and Wortley Low Mills off Whitehall Road.
The Dispatch reported this summer how green belt land earmarked for a major housing development off Tong Road and Gamble Lane in Farnley may win a reprieve until at least 2028.