Story: Amy Downes. Additional reporting: John Baron
A new deli at a former landmark pub in West Leeds has proven a popular draw in its first month – and has taken inspiration from an unlikely source of local history for its name.
Deli 91 is based in the The Beulah, off Tong Road in Farnley, and its name derives from a prisoner of war camp which used to be on nearby Post Hill.
Camp 91 was one of 1,026 Second World War camps across the UK, built for Italian and German prisoners of war who were allowed to work both on the farms and within the local community.
Prisoners in the camp were granted certain privileges, which allowed them an evening stroll in communities like Farnley and Pudsey. With The Beulah open across the road from the camp many would gather for the evening and this is where they would go on to meet their British sweethearts.
Once the war was over these men were welcomed into the homes of their loved ones and some of them stayed in Yorkshire, making it their home for the remainder of their lives.
Since announcing their name on the new social media pages for the business, the name has prompted intrigue among customers and owner Nicola Tomlinson is hoping the community will be able to help with their search for stories from the camp to share.
The deli is the latest addition to the well-known building which was previously a the much-loved The Beulah pub. Nicola bought The Beulah four years ago, shortly after plans to demolish it and transform the site into houses were refused by the council.
She had the idea to open as a tea-room (an idea that came with her late mother in mind). Within the first year, she added a bar and it became the popular bistro that is known as now.
Since then, she has also opened Beulah Home and Interiors and now she has the addition of Deli 91.
Deli 91 is selling a wide range of European inspired produce, such as cheese, cured meats, bread, cakes and more. Their pièce de résistance are Deli cones and sharing boxes which feature charcuteries selections that aim to give customers a tasty meal with a difference. But proprietor Nicola says it's not just been a place to buy food or drinks:
"During lockdown The Beulah and now Deli 91 have been a community hub, somewhere for people to visit and say hello (from a distance). We are so grateful for the support of our local customers. we wouldn't have got through the pandemic without them."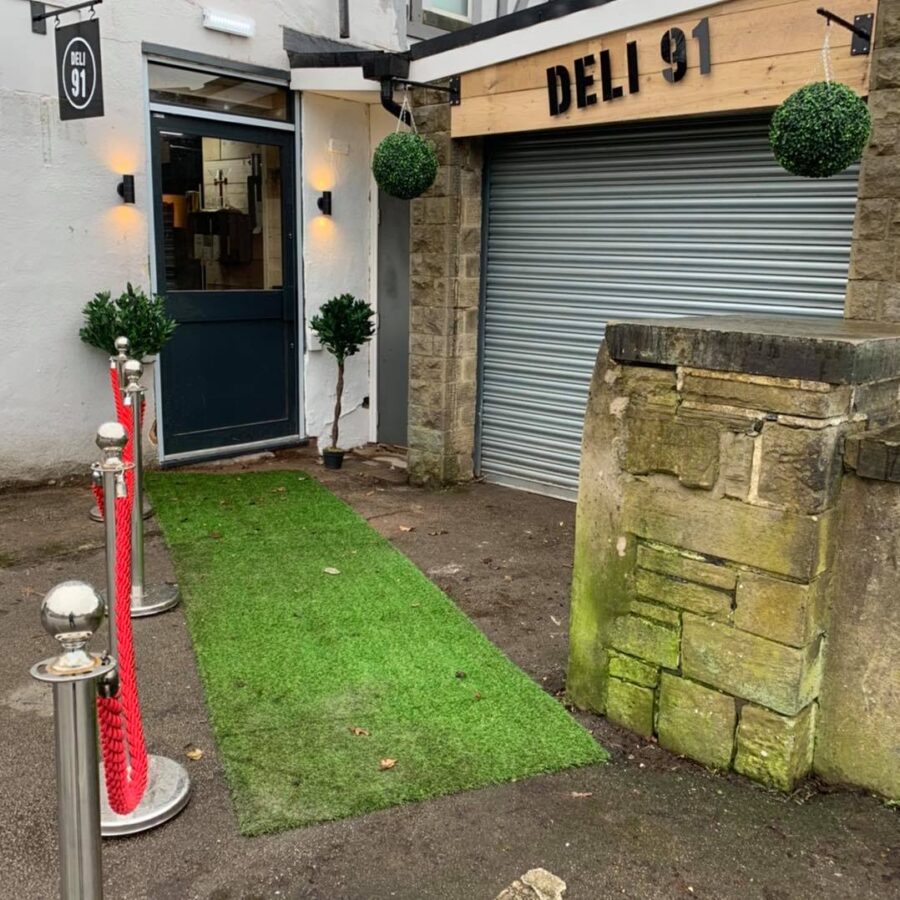 The Deli 91 ethos is 'supporting local' and that's why all of their products have been sourced from Leeds-based businesses. They've teamed up with, among others, Sweet Baby Cheezuscakes, Gilchrist Bakery, Bapman and Hoggin', Northern Monk and Sweet and Sour Bakehouse.
Nicola added:
"It's never been more important to spend money with the amazing small businesses we have in our area, and anyone who comes to Deli 91 will be supporting local businesses – us and our very talented selection of suppliers.

"Our ethos for Deli 91 is to be an ethical, hospitable, community led company and to also keep it local. Our hope is that we can build our own brand around the name whilst helping keep our local community unity alive.'
Though it will be based in the same building as The Beulah, is a separate entrance for Deli customers, so they can enter safely under Covid guidance and not have to worry about muddy boots.
Post Hill history
Nearby Post Hill is named after the Yorkshire Evening Post, which had bought the land and presented for Leeds Motor Club to use back in the 1920s. The site was cleared of shrubs and small trees and there was ample stone to lay a rough track for motorbikers to race up.
A local doctor died there in 1931. He was a passenger on a tractor climbing to the top of the hill when the steep 1-3 gradient caused the tractor to topple backwards, crushing the un-named doctor who was there as a track official at the time. Although racing was suspended for a couple of weeks, it did re-commence a few weeks later.
The bike trials were regularly screened on television in the 1950s.
The POW camp at the tope of Post Hill apparently had a library with 169 books and a theatre complete with piano, though that was rarely actually used.
Post Hill was also home to a battery of anti-aircraft guns during World War Two.