Messages and flowers in memory of Sarah Everard have been left at the bandstand in Pudsey Park by mourners.
Ms Everard went missing while walking home from a friend's house in Brixton on 3 March. Her body was later found in woodland in Kent and Met Police officer Wayne Couzens, 48, has been charged with the 33-year-old's kidnap and murder.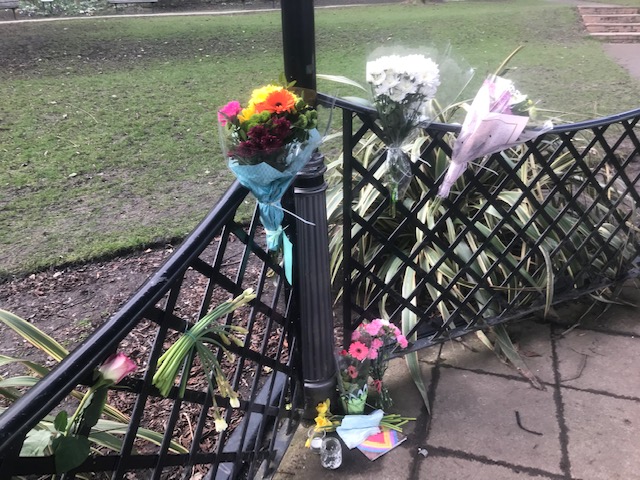 One tribute said:
"Fly high with the angels. Such a sad waste of life."
One woman wrote:
"For Sarah Everard RIP. For all women who have gone through suffering from abuse, violence, rape and torture, we need justice for all. This needs to stop."
Another added:
"For you Sarah. God bless you and all women who suffer."
And another simply said:
"It could have been any of us. I'm so sorry it was you."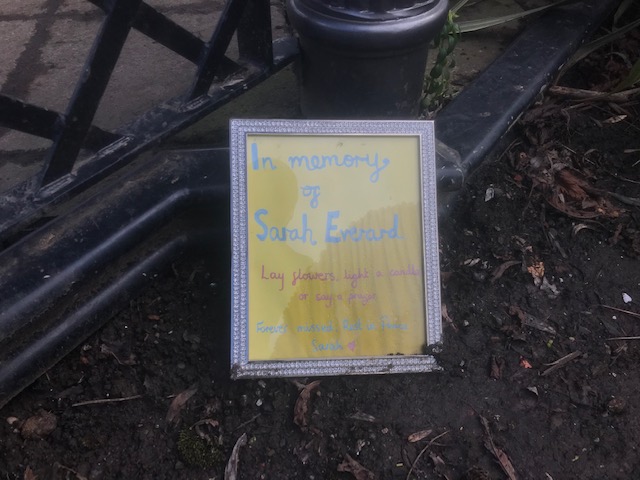 One woman who attended the bandstand to lay some flowers said she wanted to do her bit to remember Sarah. She added:
"I feel so sorry for her, I just hope this proves to be a turning point and women can start to feel safer as they walk the street. Something needs to happen. Something must happen."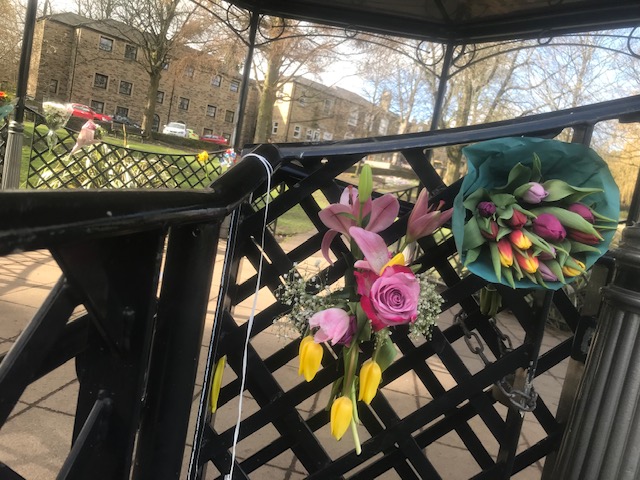 Vicar of Pudsey, the Reverend Richard Dimery, said on Twitter:
"Pudsey people, if you'd like to lay flowers in memory of Sarah Everard, please do so at the bandstand in Pudsey Park, matching the bandstand at Clapham Common where Sarah was last seen. Take a moment to rethink of her, her family and pray for a world without male violence to women.

"I think that passing by as you are walking through the park to pause/reflect or drop off flowers is also a much safer alternative to organised gathering at this point too, and I'm happy to encourage a gathering or vigil at a later date when conditions are safer in relation to Covid."
Women across the country have taken to social media to discuss their own experiences of walking the streets and the lengths they went to to feel safe. Out poured stories of being followed, harassed, catcalled, assaulted and exposed to.