Words and images: Mark Stevenson
Wikipedia says "in the suburb of Headingley a stone coffin was found in 1995 at Beckett's Park, which is believed to date from Roman times".
It fails to mention that in 1872 Roman coins were found along the river bank in Burley, roughly at the back far corner of Lookers Nissan on Kirkstall Road.
You can probably get a better idea of where they were from – the canal side is what I said to myself. So I went along the canal from town until I arrived at Spring Garden Lock. If you look across the river from there you can see where the coins were found. The river bank must have been a lot different back then, more natural than as it is now, man made.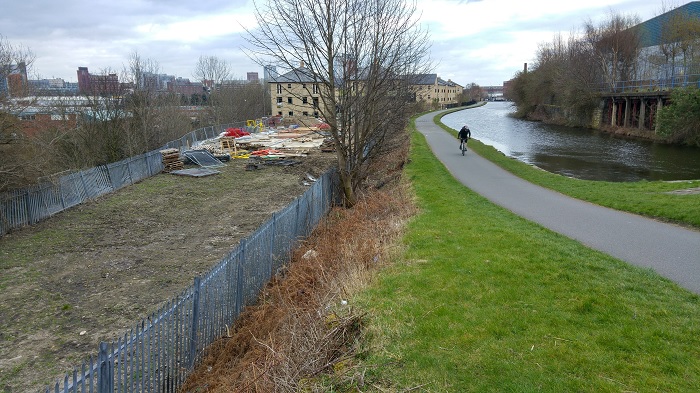 It was in the process of trying to find the location of the coins that I came across Frederick Jacob aged 29 from Suffolk.
In 1851 he was living at the Spring Gardens Inn, a pub in Burley that was near the river bank at the back of the old Arla foods building on Kirkstall Road. Frederick's job was that of a Ferryman. Burley once had its very own Ferry, although I suspect it was nothing very grand. 
The Spring Garden Inn was run by George and his wife Lettice Fletcher (the spelling for her name varies). They were the Innkeeper's there in 1841 and 1851, but by 1861 the Inn was gone and George and Lettice were now Innkeeper's at The Queen Hotel on Burley Road. The building still stands and is now a Tesco.