By Mark Stevenson
I noticed this boundary stone on Pudsey Road and it reminded me of the one that used to stand at the Rodley Lane Coal Hill junction in Rodley.
The one in Rodley had stood for 156 years until some idiot in a car damaged it in 2018.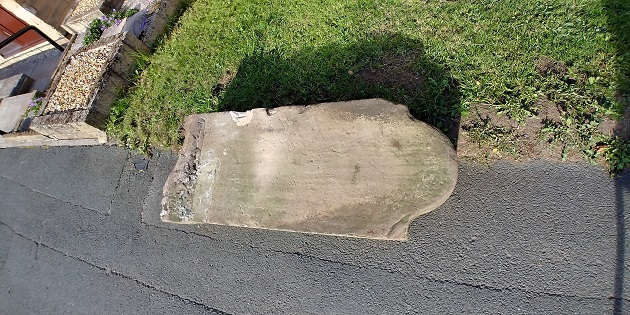 The inscription on the front of the one in Rodley read – 'SST TDC 1862' which stands for Parish of Stanningley St Thomas in the Deanery of Calverley.
Looking at the one on Pudsey Road it looks like it may say the same as the one that was in Rodley. 
If that is the case then this stone has been here since 1862 as well.
Let's hope it does not end up the same way as the one in Rodley did!