Words & photos: Mark Stevenson
At one time there were five lodges on Burley Road. The 1892 map shows two lodges (sometimes called Gardeners House) at Haddon Road/Burley Road junction. One of the houses that one of the lodges belonged to was Ashfield House (roughly where Wetherby Grove is now).
Mary Ann Thorp (58) lived there in 1891 and she was 'living on her means'. I cannot read the entry for the family living at the lodge of Ashfield House.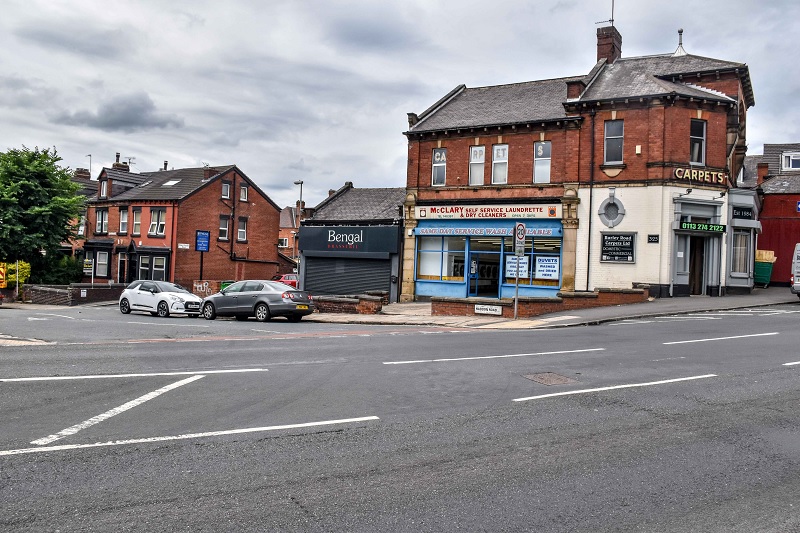 Harry Wilson Thorpe (44), an oil importer, was living at Burley Grange in 1891. Frank Dawson (46) was living in Burley Grange Lodge with his family. He was working as a farmer and gardener. By 1908 both of these lodges had been replaced by housing.
Further up Burley Road – heading towards Kirkstall – were two more lodges at the junction of Burley Road/Talbot View.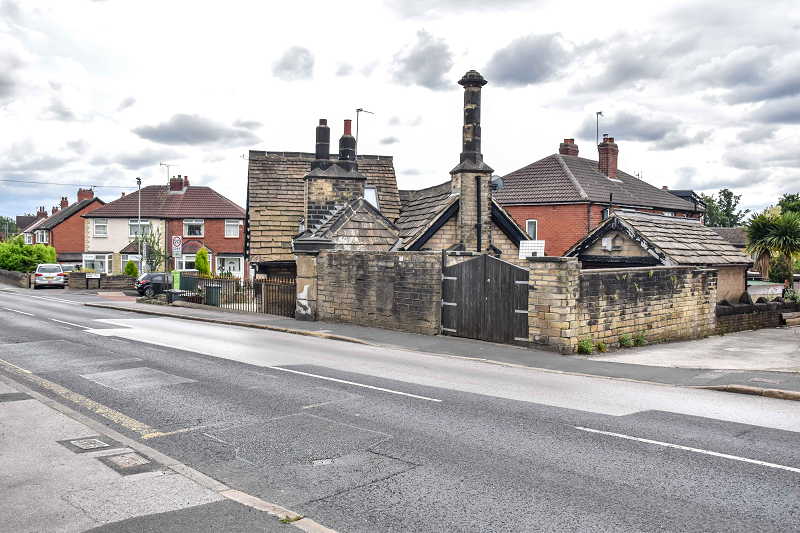 One of the lodges belonged to Southfield House (roughly at the top of Stanmore Mount). A Grosvenor Talbot (35), from Kidderminster, lived there in 1871. He was a stuff merchant. He lived there with his wife, two daughters, sister and three servants. A big house with plenty of room.
Not so for Henry Wright (38) who lived in Southfield Lodge as a gardener and domestic servant. He and his family consisted of his wife, two sons and four daughters, who shared the lodge with John Blakey (50) a coachman from Bishop Witten.
They also shared the lodge with his wife and daughter. The Blakey family may be an error for living at the lodge in 1871. I say this because the Wright family were still living in Southfield Lodge in 1911.  Grosvenor Talbot was still living in Southfield House in 1911. By 1933 the house and lodge had gone to make way for housing. 
St Ann's Hill, St Ann's Hill Lodge, St Ann's Hill Gardeners Cottage, St Ann's Lane, St Ann's Grange, St Ann's Mount. St Ann's, St Ann's Lodge – all of these St Ann's were in a very small area surrounding the present-day St Ann's Hill, so you can see how it may be a bit tricky to get this bit right but my best guess is as follows:
The other lodge, which was pretty much next door to Southfield Lodge, was the lodge for St Ann's Hill (which is still there now). Until recently St Ann's Hill Lodge was still there but that has been demolished (never understood why as it was not listed – at the time of publishing it's the subject of planning enforcement).
An Edward Baines (80) lived at St Ann's Hill in 1881. He later became a Knight, MP and was the owner of the Leeds Mercury. A Richard Whitefield (63) from Eccup was living in St Ann's Hill Gardeners House (another name for St Ann's Hill Lodge?) with his wife. He was the gardener.
The last lodge (which is Grade II Listed and built around the mid-1800's) which is on the junction of Burley Hill Drive/Kirkstall Hill is the only surviving lodge on Kirkstall Hill/Burley Road.
This lodge is said to have a twin on St Chad's Drive/Otley Road. They are said to have been built for William Beckett as part of his Kirkstall Grange Estate (now Becketts Park) which he bought in 1832. 
I can see why people might call them twins they are very similar the minor differences may be due to building work over the years.
The bit where it is said the Kirkstall Hill Lodge also known as Burley Hill Lodge was part of Becketts Estate I find hard to believe.
For one, Lord Cardigan owned the land Burley Hill Lodge was built on. Also, it is over a mile from Kirkstall Grange and there is no direct path to it from the lodge.
Numerous roads and buildings are in the way and it is on the wrong side of the road to have been a lodge to the estate.
There may not have been as many buildings around when Beckett bought the estate in 1832 but the roads had been there for hundreds of years so it makes you wonder if its connection to Beckett is true?