Words: Mark Stevenson
You may be aware of the Wortley "snowflake tragedy", where 14 girls dressed in cotton wool for a play "caught fire" on New Year's Day 1891 at St John's Sunday School.
The children were burned so badly that 11 of them died within a few days of the tragedy.
The tragedy did not end in 1891 as the three survivors – Sarah Kitchen, Alice Stokes and Miriam Taylor – were to suffer from the injuries of that night for the rest of their lives.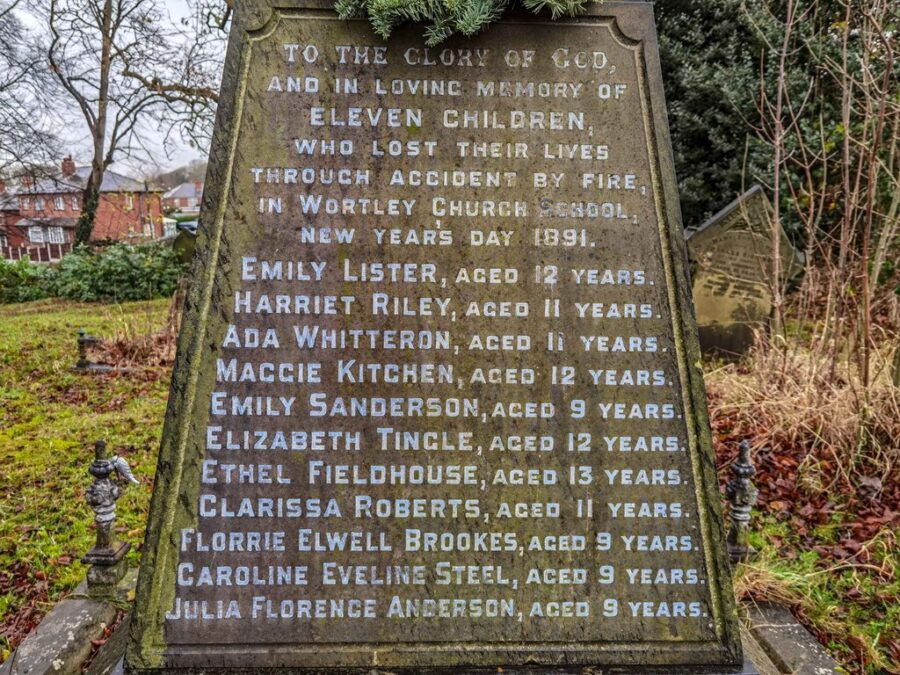 Sarah had to have 47 skin grafts on one of her arms; the skin was taken from her father and students studying at the LGI at the time.
Some 30 years later Sarah was back in hospital needing more grafts but this time the skin was taken from her. Sir Berkeley Moymhan advised Sarah to have the grafts in 1921 when she went to the hospital still suffering from her injuries.
Sir Berkeley Moymhan was the Surgeon who operated on Sarah some 30 years previously. He remarked at how queer she looked when he first saw her. Sarah's mother had covered her with treacle and flour to treat her burns.
Alice Stokes lost both her arms and was to die in 1921.
Miriam Taylor (the only one of the three to marry) ran through the school room ablaze and managed to get outside and roll in the snow to die out the flames.
Miriam was one of the lucky ones and for most of the girls the flames were not put out until the cotton wool had completely burned away.
Read more of West Leeds' history with the Mark's History column here.