In 1914 Wolsey Ltd – a company with a history going back to 1744 – occupied this mill on Broad Lane Bramley, writes MARK STEVENSON.
Wolsey was famous the world over for the quality of its cloth and, as with most mills of the time, most (if not all) of its production was given over to the war effort in both first and second World Wars.
The Bramley site employed hundreds of people was just one of many mills in the Wolsey group.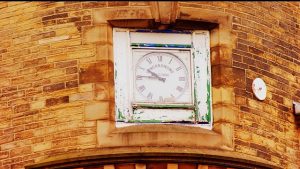 In the 1960s the company was forced to seek a merger as a result of massive changes in the retail world and became part of Courtaulds.
Rumour has it that part of the remaining building was made into a recording studio for a 80s band.