As I was coming down Whitehall Road in Farnley I saw what looked like to be a scarecrow through the trees, writes Mark Stevenson.
At first, I ignored it and carried on walking but then my curiosity got the better of me so I turned back to go have a look. On my way back up the road, I saw another footpath and my curiosity told me to go down it and see what was there.
That is where it all started to go wrong. I spent the next hour slipping and sliding up and down the footpath getting covered in mud. It was that bad that I did not manage to get any photos of it, which is a shame as it turned out to be part of the route of a long-gone narrow gauge railway.
The path had taken me through the area that was the Farnley Iron Works, for the most part, it was wooded.
Part of this wood was at one time called Hell Hole. The wood that remains today is called Little Wood on the map.
I managed to slip and slide my way up a hill which brought me to an old bridle path called Billey Lane.
I was pleased to see it was a better path to walk on and I could see Whincover Road at the end of it but before that, I noticed a wall just at the back of Cobden Primary School.
I think this wall might have been a boundary wall rather than belonging to a building however if you know different than please let me know.
Cobden Primary School stands in a field once owned by the Lords of the Manor the Armitage Family and was occupied by Jeremiah Scott and the field was called Cow Stand.
Fifty years later in the 1890s it was marked as New Blackpool. As I was walking through the street I noticed an old church with memorial stones visible from the street.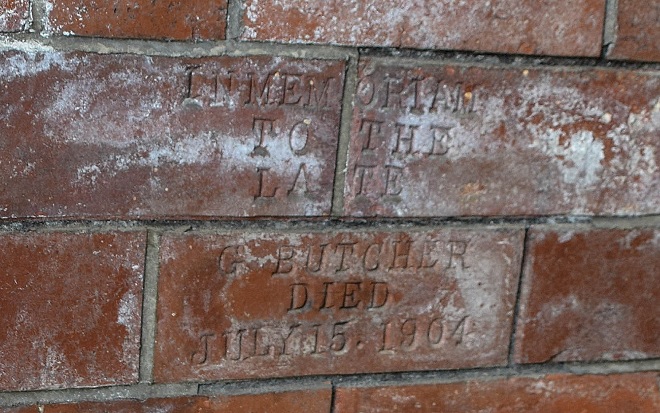 I could also see some behind the fence which I was a bit disappointed at as I could not get a photo of them.
It was then that Callum and his dog came along. He now lived in the church and let me get the pics I was after as well as tell me the history of the building.
Farnley New Blackpool Methodist Church, as it was once called, is on Cobden Avenue. It was built in the 1890s.
When the church closed the Red Ladder Theatre Group, who are responsible for the mural on the end of Cobden Avenue, moved in for a time.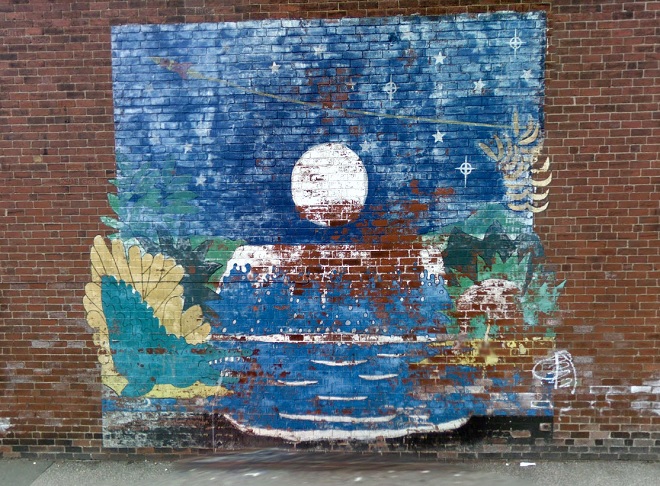 I never did get to see that scarecrow…